Do you know a situation, when a seemingly usual thing is fact not that usual… Whether it´s a car with a hybrid drive or a lot of devices which we meet every day – usually in every segment can be found something "inconspicuous" but in fact unusual and exquisite. This is exactly the case of the 1550 Eco Switch series.
At the first sight – a usual rocker switch of this series is able to switch off a device in a pre-defined time or it can be switched off remotely – by a pulse (4A/250V, 10ms). Both cases result in a physical contacts disconnection, what´s advantageous from a safety point of view (total galvanic isolation and overvoltage protection) as well as from a zero power consumption point of view. In case of a remote-off version a given switch can be controlled also by the controlled device itself (which is powered through this switch). In this case it results to self "cut-off" of a device and it can be switched on again only physically by an operator. A typical example of use can be a safety function of temperature monitoring inside a device which is able to switch off itself in case of a fault.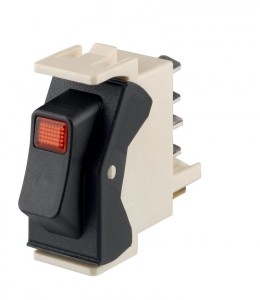 1550 Eco Switch series can be used not only for power supply line. The contacts reliably switching even small DC voltages enable usage also for transition of various control signals and similar.
Detailed information will provide you the Marquardt 1550 Eco Switch datasheet and Marquardt 1550 versions.
In case of interest in any "Eco Switch", please contact us at [email protected].
For More Details: Even you switch ecologically?