"It's one of the purest open source hardware plays I've seen in a long while and it just goes to show how cool it is to be able to print your own plastic parts at home."
– TechCrunch
When you support us by spreading the word about ELF, we make sure to show our appreciation. Share our campaign with your friends and become eligible for rewards!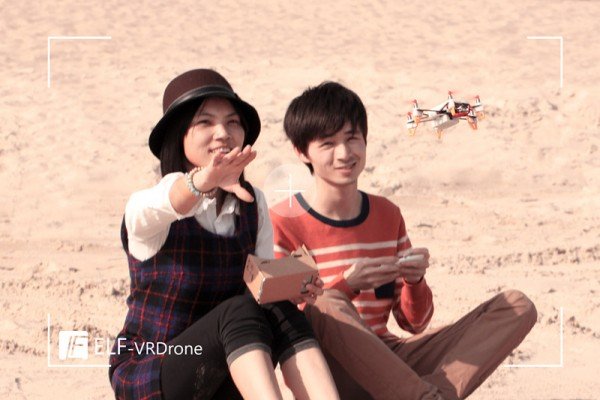 Click here to automatically send out a Tweet about our campaign to your followers!
"What may differentiate ELF from others available today is its virtual reality integration, which allows pilots to experience first-person 3D views without requiring any additional remote control or costly imaging transmission modules."  – Atmel Corporation

"It reminds us of some Star Wars-like contraption that you pull out of a cloak, toss into the air, and let hover around you while you do whatever it is you're doing."  – PCMagazine

"Turn your selfies into dronies…." – 9To5Toys

"…it looks like 2015 could be shaping up as the year of the selfie drone. The latest entrant into this space is the ELF." – VB.
Virtual reality goggles. Dronies. Open source and hackable.
ELF is the nanocopter that fits in your pocket and shoots high definition (HD) aerial photography. And anyone can use.
Our smartphone app (iOS & Android) connects to ELF via Bluetooth 4.0 in seconds, allowing you to take off the moment you hit the throttle.
For More Detail : ELF: The HD Video Streaming Nano Drone