"Knowledge removes ignorance, just as light removes darkness", as it is wisely said. In India, the ancient tradition of lighting oil lamps has a special significance. Almost all auspicious ceremonies are commenced by lighting a lamp. Hence came the idea to merge our traditional culture with the digital world using this DIY Arduino Lamp. We did this by lighting a series of LEDs wirelessly on an oil lamp by using a smartphone app. By doing so, we believe that we are upholding our tradition as well as trying to do something fun and innovative.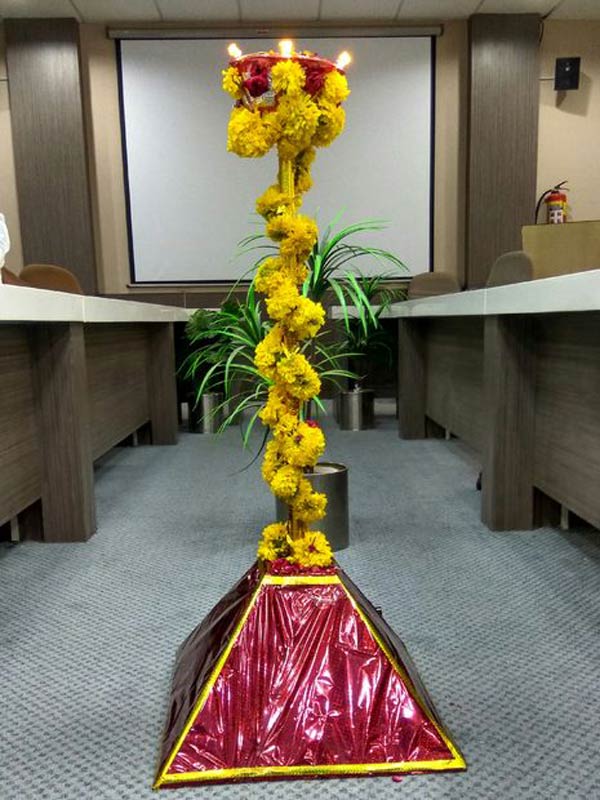 Below are detailed steps of how we controlled a series of LEDs using an Arduino through Bluetooth via a smartphone app. We hope you will be able to spice up your events or ceremonies by using this DIY Arduino Lamp!
Bill of Materials
HC-05 Bluetooth module
Connecting wires
Plastic bowl
PVC pipes
Wood (for making the base. you can use any other alternatives too)
Power bank or power source
Flowers (for decoration purpose)
Adhesive
How Does it Work?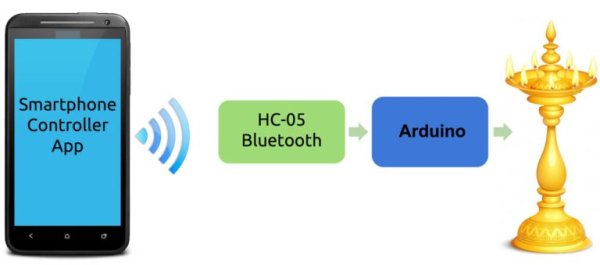 The way this DIY Arduino Lamp works is pretty simple. A series of LEDs arranged on the lamp lights up when a command/button is pressed in the smartphone application. The Arduino powers the LEDs when the corresponding Bluetooth command is received via the HC-05 Bluetooth module. If you are new to using the HC-05 Bluetooth module, you can check out this Bluetooth Basics tutorial from Mayoogh Girish to get started.
Connecting the Arduino, Bluetooth Module, and LEDs
Follow the connection diagram below to connect everything: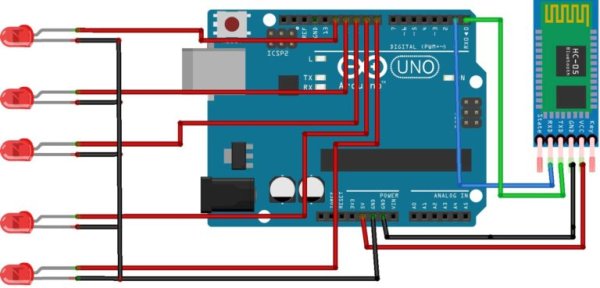 Creating the Smartphone App
The first step to making your smartphone application is learning how to make an app through the MIT app inventor. You can download the app we made here: Download Application.
An easier way to control the DIY Arduino Lamp is to download the bluetooth terminal app from the play store. Both of them work the same way, the only difference is that by making our own app, we could change its appearance.
I used buttons to turn the LEDs on and off , while in the terminal you will have to type "1" and press send to the LED on and "0" to turn it off. You can see the difference in the picture below.
Read More:  How to Automate a Lamp for Ceremonial Inaugurations