Buto is my 'real steel' robot project. Now, BuTO has been connected to the Internet and can be controlled remotely.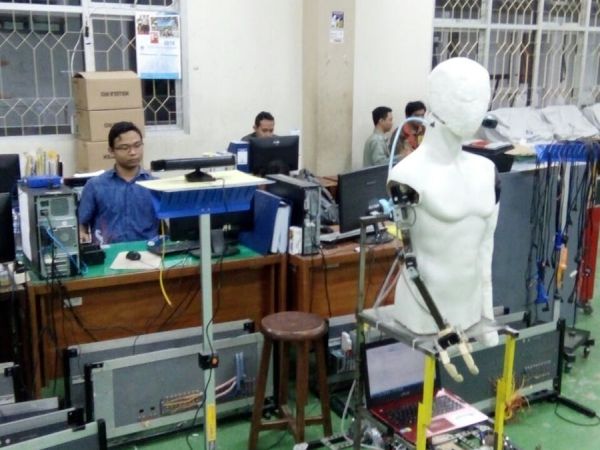 Things used in this project
Hardware components

×
1
×
1
×
2
×
2
×
2

BTS7960B Driver 43A H-Bridge Drive PWM

×
4

PG52MZY52 Geared Motor Series

×
4

127mm Double Aluminum Omni Wheel

×
4
×
1

ZIPPY Flightmax 2200mAH 3S 20C Lipo

×
1

Turnigy 5000mAh 3S 25C Lipo

×
1
×
1

Turnigy 3 Function Switch w/UBEC

×
1
×
24
×
1

Software apps and online services

Hand tools and fabrication machines
This robot is called BuTO. This is my 'real steel' robot project. Buto has 4 DOF robot arm. Each DOF is controlled by a servo Dynamixel. Buto is also equipped with a 'hand' gripper. BuTO's arm movement is accordance to the user's arm movement. I use Kinect to capture the user's body movements.
I also use 4 omni wheels (for BuTO's acceleration) that is controlled using a Attach3 logitech joystick. Currently, to control the BuTO's movement wirelesly, I use a wifi connection between 2 PCs. The first computer's used as a server, and the second computer's used as a client to receive user data.
With MKR1000, I can control the servos and omni wheels movement  via the Internet network. If you are connected to the Internet, we can use BuTO to lead a meeting, become a robot receptionist, or explore a dangerous space remotely.
Story:
1. Robot BuTO 2.0 (previous versions)
– BuTO v 2.0 requires two PCs, one at the user side and the other at the robot side.
2. After getting MKR1000, I replace the PC mounted on the robot using genuino MKR1000. The first step, I tried to control  dynamixel servo movement using MRK1000 wirelessly. (video: Indonesia Language)
3. After the dynamixel servo motor was successfully controlled using MKR1000, I connected it with gestures recognition application (using VB.net), and it worked!
4. Unfortunately, my MKR1000 is damaged. So, I replaced MKR1000 with PC as before. The PC is connected to the Internet network using public IP. The PC server reads joystick and Kinect data and sends it to the PC client. Then the PC client process this data and sends it to the servo Dynamixel via usb2dynamixel and arduino UNO via serial communication. Arduino Uno is used to control the motor speed and direction. (I add a streaming video using skype :D)
The following image is a block diagram of BuTO robot system:
And, this is BuTO's photo collection: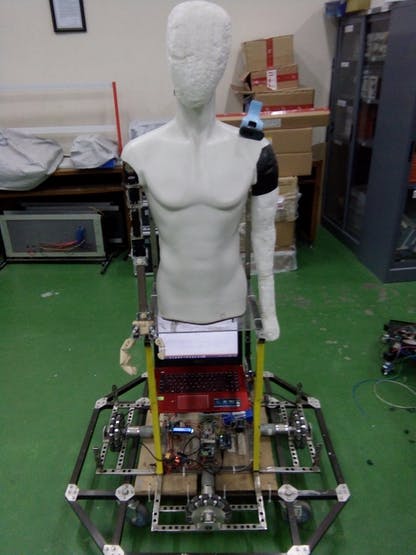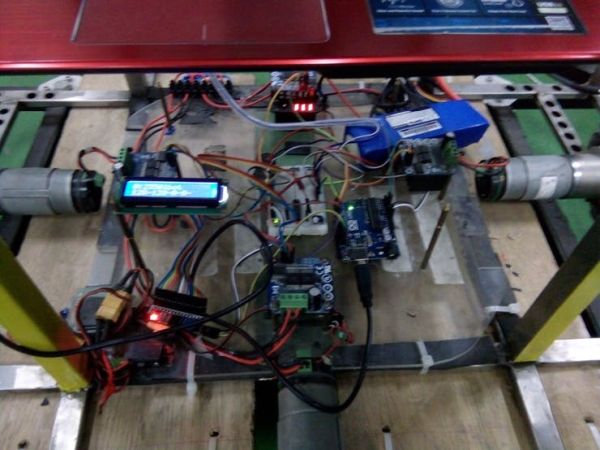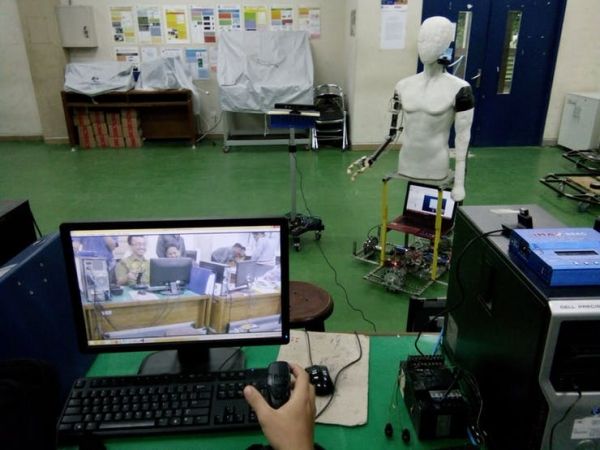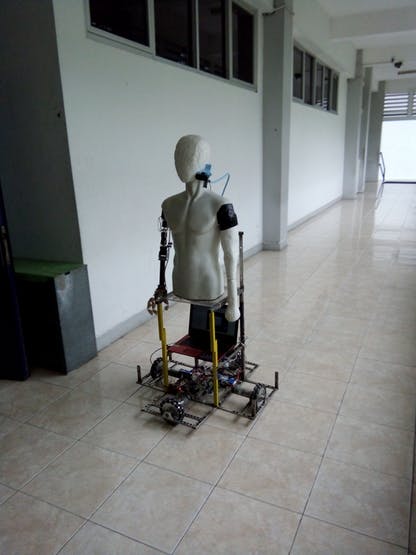 Custom parts and enclosures
About The Author
Ibrar Ayyub
I am an experienced technical writer with a Master's degree in computer science from BZU Multan University. I have written for various industries, mainly home automation, and engineering. I have a clear and simple writing style and am skilled in using infographics and diagrams. I am a great researcher and is able to present information in a well-organized and logical manner.