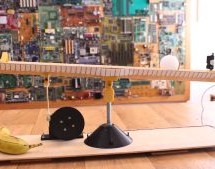 It is a common situation in electronics to have a control loop, that is some sort of feedback that drives the input to a system such as a motor or a heater based upon a sensor to measure something like position or temperature. You'll have a set point — whatever you want the sensor to read — and your job is to adjust the driving thing to make the sensor read the set point value. This seems easy, right? It do ...
Read more

›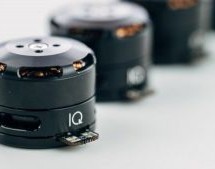 The drone industry is booming, and the technology is just… cool, to put it plainly. Flying robots, many of which are completely autonomous delivering our goods and also spying on us. Makers and hobbyist are getting on the bandwagon, making their customized drones with available parts. With the boom of UAV (Unmanned Autonomous Vehicle) and Drone technology also comes the growth of issues. Electric motors are ...
Read more

›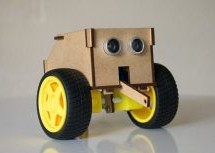 We often write about the growing trend of tech companies to make robots for the purposes of teaching the youth how to code. Today we're doing that again, but this time telling the story of a local tech start-up doing this rather than some big international company. Because South Africans should also be learning about robotics, so why not have a local company that can help us get up to speed with where the w ...
Read more

›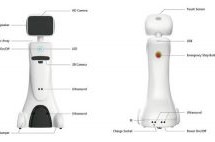 Earlier this month, the multifunctional autonomous mobile robots "AMY A1" and "AMY M1" had been launched as the first batch of products of AMY Robotics. Amy Robotics is an innovative technology company focusing on research and development of service robots that enhance quality of life with robotic technologies, products and services. Both AMY Robots are intelligent mobile-service robots characterized with s ...
Read more

›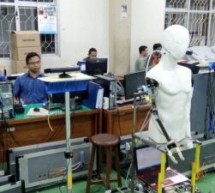 Buto is my 'real steel' robot project. Now, BuTO has been connected to the Internet and can be controlled remotely. Things used in this project Hardware components Arduino MKR1000 × 1 Arduino UNO & Genuino UNO × 1 Dynamixel Servo MX-64T × 2 Dynamixel Servo AX-18A × 2 Hitec HS-225BB Servo × 2 BTS7960B Driver 43A H-Bridge Drive PWM × 4 PG52MZY52 Geared Motor Series × 4 127mm Double Aluminum Omni Wheel × 4 ...
Read more

›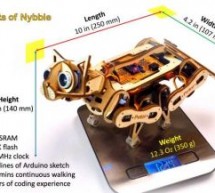 A crowdfunding campaign on IndieGoGo for Nybble, described as the "World's Cutest Open Source Robotic Kitten", has already achieved 95% of its $50,000 goal and there's over 3 weeks left for it to increase its pre-release sales. So what is Nybble and why would you want one? This video, made for its Indiegogo campaign reveals that it's a fun robotic pet for kids as well as an affordable way in to robotics: Th ...
Read more

›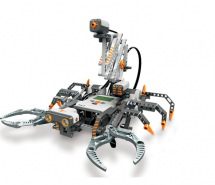 The popularity of android devices is attributed to their powerful capabilities which include internet connectivity, open architecture, and several other kinds of built-in sensors. Students and other software developers are increasingly using the android platform since it utilizes Java programming language which can easily be applied in universities and other learning institutions LPCCA. Not only is Android ...
Read more

›
How many robots run on Arduino? I really don't know. The guys from Complubot keep on sending pictures from the robots they are finding at the Robo Cup in Mexico DF. Want to see some pictures? Look at the following: The Japanese Team on Soccer B have been working with Arduino for 3 years now. The robots on the picture are only using our IDE, as they made their own PCBs to host 8 InfraRed sensors, a compass, ...
Read more

›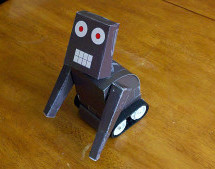 In this tutorial we are going to go over building a Arduino robot that can be controlled via bluetooth with an Android phone/tablet. This is a beginners guide that is going to briefly go over the process of wiring and programming your robot. Build list... The following is the list of components we are going to use: 1.   Pololu Zumo chassis              http://www.zagrosrobotics.com/shop/item.aspx?itemid=884 ...
Read more

›