The Best NiMh Charger (for now)
It's been a long time since I posted an update on my battery charger project (in fact it has been a long time since I have posted anything!).  I have been Very Busy with projects for my work and when I am not working for work, I am working on battery chargers.  When I am not working on battery chargers I am trying to be a good husband and father as well as find time to do things like mow the lawn or fix the handle my son broke off the faucet.
"The Best NiMh Charger" Some may say that is quite the claim, but wait until you see all it can do (mostly thanks to the software Mark my programming friend wrote for it).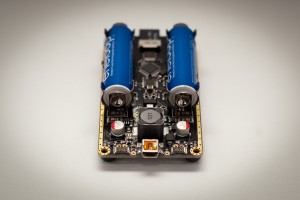 First, I will just get it out of the way, the part that really makes this charger so cool is that it is basically a super highly sophisticated battery analyzer that you can set every parameter of everything (or if that sounds too overwhelming just leave it all at default) and then watch it log all the data real time (from many chargers at once and for many many cycles)!
Below are just a few screen shots of the PC software.  I want to play with the look (deep down inside I am a graphic artist) but Mark reminds me that the look is very low down on the to do list.  The Manager Software only works with windows right now (although you can still monitor the raw serial stream on any platform).
Some major hardware/firmware chagnes include a change to Micro SD, addition of USB to the computer (FTDI chip), operating the buck converter at a faster frequency (now silent charging), no more 2GB limit on the SD card and.. it's just better!  It even looks better from the bottom… although I forgot to take a picture of the bottom.
For More Details: The Best NiMh Charger (for now)
Project Ratings:
Related posts
Leave a Comment