What is it? This is a small (0.5 x 0.5 inch) breakout board for Texas Instrument's BQ25504 Ultra Low Power Boost Converter with Battery Management for Energy Harvesting Applications. From the datasheet: "The bq25504 device is the first of a new family of intelligent integrated energy harvesting nano-power management solutions that are well suited for meeting the special needs of ultra low power applications ...
Read more

›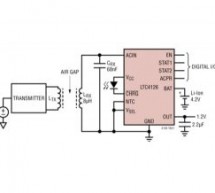 Analog Devices announces the Power by Linear™ LTC4126, which expands its offerings in wireless battery charging. The LTC4126 combines a wireless powered battery charger for Li-Ion cells with a high efficiency multi-mode charge pump DC/DC converter, providing a regulated 1.2V output at up to 60mA. Charging with the LTC4126 allows for a completely sealed end product without wires or connectors and eliminates ...
Read more

›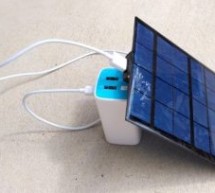 I built a very simple DIY solar-powered USB charger for my TP-link 10400mAh USB Power Bank. All I needed was a 6V/3.5W solar panel and the TD1410-based 5V buck converter module. I bought both of them on Aliexpress for less than $8. It was one of the easiest projects I built. All I needed to do was to connect the input of the 5V step-down buck converter to the output of the solar panel using two wires. From ...
Read more

›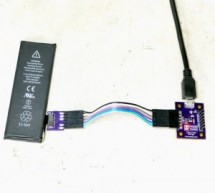 Troubleshooting iPhone problems can be a daunting task sometimes considering how complicated they are. It's easy to overlook the simple things and on occasion you may replace parts that don't need replacing. Batteries are no exception. I have seen technicians often replace batteries when they may not necessarily need to be or ignore the fact that they could be the cause of the issue at hand. To remedy this ...
Read more

›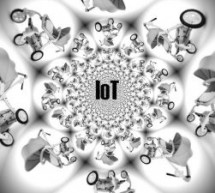 Real time monitoring variables like temperature, X-Y-Z acceleration, sound and light intensity for baby-pram. Things used in this project Hardware components MMA7260 × 1 LM92 × 1 Breadboard (generic) × 1 Electret microphone × 1 Arduino MKR1000 × 1 max4236 × 1 Photocell × 1 Software apps and online services ThingSpeak API Story It is common to see a baby sleeping outside in winter time in Scandinavian countr ...
Read more

›
Introduction For charging relatively low capacity batteries, or maintenance charging backup and keep-alive batteries, linear topology battery chargers are valued for their compact footprints, simplicity and affordability. Even so, there is a dearth of linear chargers that accept a 10V or higher input voltage, leaving many industrial and automotive systems underserved. Some switch mode solutions can accept h ...
Read more

›
What's inside a counterfeit Macbook charger? After my Macbook charger teardown, a reader sent me a charger he suspected was counterfeit. From the outside, this charger is almost a perfect match for an Apple charger, but disassembling the charger shows that it is very different on the inside. It has a much simpler design that lacks quality features of the genuine charger, and has major safety defects. The co ...
Read more

›
Many AA or AAA battery chargers charge batteries in pairs, but plenty of devices use 1 or 3 batteries, meaning that some of your batteries get overcharged and some get undercharged. NiCd and NiMH batteries also benefit from an occasional full discharge, which most normal battery chargers won't do. If you're anything like me you'll end up with a lot of rechargeable batteries, none of which end up being charg ...
Read more

›
A friend has approached me regarding his solar project. He wants to install a solar panel together with a battery and an inverter in order to have power at his allotment garden. He had looked at a hobbyist project where an arduino was used to build a MPPT (maximum point of power tracking) charge controller. I took a look at the design, liked a lot of what I saw and decided to build something similar. The ba ...
Read more

›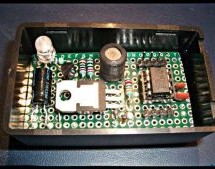 Ensuring your vehicle batteries are always in good condition is important. Preserving of our environment is/should be mandatory. This project supports both purpose. It recycles an outdated feature phone wall adapter to create a lead-acid battery float charger. The wall adapter gets a new life and the lifetime of the battery extends. You can build a reliable float charger unit using a few items, almost for f ...
Read more

›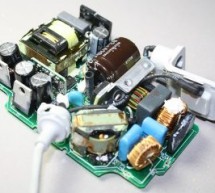 Have you ever wondered what's inside your Macbook's charger? There's a lot more circuitry crammed into the compact power adapter than you'd expect, including a microprocessor. This charger teardown looks at the numerous components in the charger and explains how they work together to power your laptop. Most consumer electronics, from your cell phone to your television, use a switching power supply to conver ...
Read more

›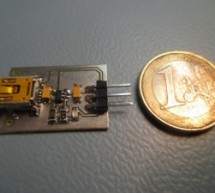 Li-ion cells become more and more popular due to their capacity and reasonable prices. In this entry I will show how to build a simple li-ion battery charger based on MCP73831 chip. It's a quite useful device for DYI projects,in addition its cost is only around 1,5 euro. The device uses USB port as a power supply (mini-USB connector). I use the standard gold-pins as an output socket. There're three of them, ...
Read more

›