Initial testing. Ignore the humidity sensor, that was for something else. The vacuum gauge outputs 0-10VDC. This had to be changed to a 0-5VDC range using a potential divider so it was compatible with the Arduino. Initial build used a 10k pot in place of a vacuum gauge to make it simpler.
The OLED screen simply plugs in over the arduino which made for a nice compact board.
A custom pcb would've looked nicer but this worked.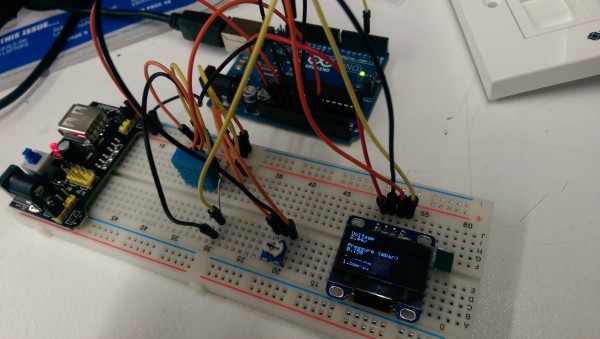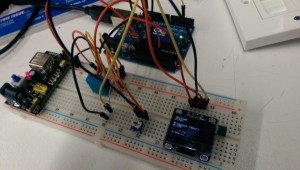 12v – 5v PSU used to power the arduino.
12v DC comes in through the top RJ45 port and is passed straight through to the vacuum gauge as well as to the 12v-5v PSU.I designed the case in Autodesk Inventor and had it printed.Had this little button printed too which sits in…
…a guide on the underside. I had the button made slightly longer than needed, then sanded it so it fits exactly between the top of the button and the case when fully assembled. Was very pleased with how that turned out.
Holding the button in is a kind of 'diagnostics' mode which shows more information.
Under normal operation it simply shows the vacuum pressure.
For More Details: Arduino Vacuum Gauge Display