Arduino boards have been offering "beginner aimed" microcontrollers for a while now. It appeals to hobbyists, engineers, upcoming developers etc. Millions of users and thousands of companies across the world already use Arduino as an innovation platform.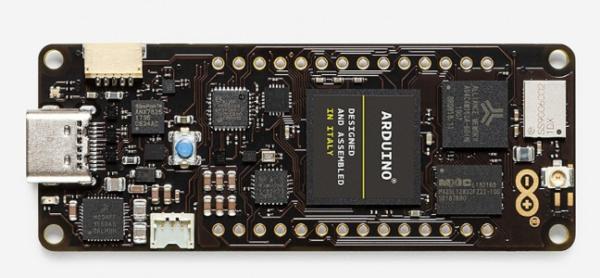 In recent times, however, we have seen Arduino products designed majorly for the professional market, like the Arduino's MKR line of boards aimed at industrial use, and the pro version targeting advanced users. Arduino Portenta is the latest board for heavy duty use. The Arduino Portenta H7 module was announced on CES. It has some similarities to other MKR boards, but the Arduino Portenta H7 board is quite different from other Arduinos.
The new Portenta is based on STMicroelectronics'  STM32H747, featuring two cores a Cortex-M7 running at 480MHz, and a Cortex-M4 running at 240MHz. The two cores can operate independently, and run a different sketch. The Portenta can operate at a temperature  of -40° and 85°C. The Portenta enables a graphics engine and enables output either through a DisplayLink (on USB-C) or a Display Serial Interface (DSI). The board features two 80-pin, high-density connectors. This enables the user gain more access to the chip's functions. The board has a DSI and camera connector, but you will need a carrier board to access it. Additional features include connectivity via Ethernet, WiFi, and Bluetooth, 8MB RAM, 16MB flash, and an NXP SE050C2 crypto chip. The board can be programmed with high-level languages and AI while performing low-latency operations on its customizable hardware.
Read more: ARDUINO PORTENTA H7 FEATURES STM32H747 AND HIGH PERFORMANCE DUAL CORE