If you happen to come to Milano this week the city is hosting a lot of events  organized in different locations for the 6-day Salone del Mobile dedicated mainly to furniture design but offering a lot of other initiatives taking place around 4 main areas like: the fair, Zona Tortona, VenturaLambrate and Brera.
In the last couple of years some events related to the makers' culture have started to pop-up during the Salone and we have something coming up too!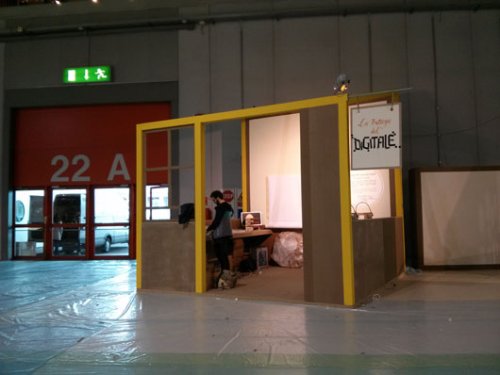 Officine Arduino will be at Salone Satellite  (created in 1998 for the express purpose of bringing together  young designers under 35  and this 15th edition is putting the focus to 'Design Technology') with an installation called La Bottega Digitale where workshops, meetings and exhibition of 5 projects will show to visitors the digital-fabrication approach to design. Here you can check the agenda and book your participation.
This is one of the new projects you'll find when visiting us at the fair, it's called Spruzzo, an open source sprouter based on shared knowledge:
Right near Zona Tortona also we co-organized with some friends We Make Open-Design, an event all focused on open-design. It's going to exhibit 6 projects which have codes and schemes released on the web, made mostly with digital fabrication techniques , just like OpenMirror by DigitalHabits. (3 of the projects will be presented during Popupmakers Speciale Salone )
For more detail: Arduino, open-design and Makerfaire at the Design Week in Milan