After  participating to Codemotion Rome last month, from the 9th of  May we'll be spending a couple of days at Codemotion Berlin,  an innovative tech event engaging developers of all languages and technologies.
We're having an Arduino wearables workshop organized together with Kobakant duo (Mika Satomi and Hannah Perner-Wilson) and focused on the use of Lilypad.
In these 8 hours workshop we'll explore how computing can be made wearable using the Arduino Lilypad and a selection of conductive materials to make textile sensors and sew electrical connections.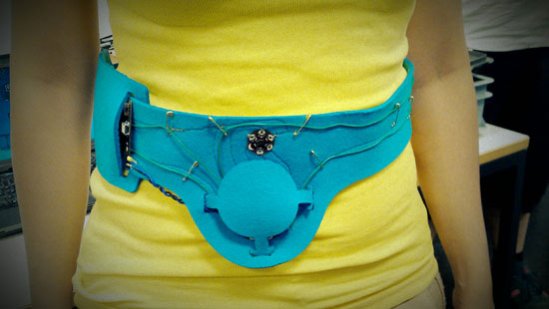 In order to quickly prototype interactive wearables within the workshop, we'll provide a selection of open source lasercut felt designs that can readily be assembled to garments and accessories. The textiles sensors and fabric circuits can be stitched into felt and powered by battery to make final stand-alone objects.
The cool thing is that no previous experience in programming or sewing is required to participate, so don't be shy! Check the details and the earlybird offer on Codemotion website!
For more detail: Arduino meets Wearables workshop at Codemotion Berlin