Tiny self-contained board that can do automation, alerts, cellular data, phone calls, SMS text messages, and more – USB plug & play
Electronics News: 
"users can use the MicroLink as the basis for systems that can monitor and control nearly anything, from any phone, from nearly anywhere in the world."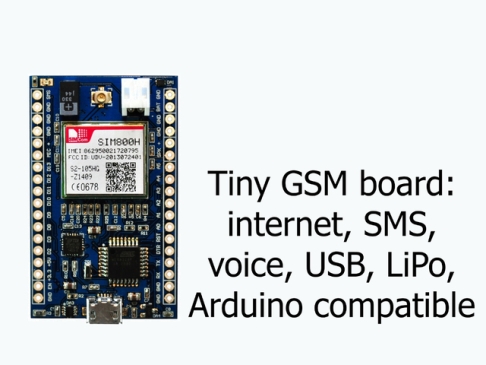 Atmel Corporation:
"MicroLink is like a tiny Arduino with GSM. … An ATmega328 allows for constant control, while a SIM800H quad band GSM module makes communication with wireless devices simple. … One of the most unique features of the MicroLink is that it comes ready to use out of the box with a true plug-and-play dynamic"
In addition to GSM and Arduino compatibility,  the on-board USB and battery charging capabilities also give the capacity to implement professional quality wireless remote-monitoring and remote-control – all with USB Plug & Play simplicity.
You get the latest SIM800H quad band GSM module on board with an ATmega328 microcontroller, so you're able to monitor and control nearly anything, anywhere – all with the freedom and immediate usability of an Arduino compatible.