DoE 2016 is a known term naming stringent regulations established by DoE (department of energy USA) valid from year 2016. Among other things it brings a requirement for a standby power consumption of small adapters to be below 0.1W. In Europe we have here a limit of 0.5W for majority of small adapters, but even here can be expected toughening in the nearest years.
That´s why German company Friwo as a long-term long-term OEM producer of power supplies and adapters comes with a new line of mains adapters named "FOX". Besides high efficiency, these power supplies are also extraordinarily compact. Already recent series MPP and GPP are very compact, but FOX is a "step further", as also illustrated on attached picture. System of exchangeable primary and secondary adapters (connectors) enables to use the same power supply for various applications and in various countries.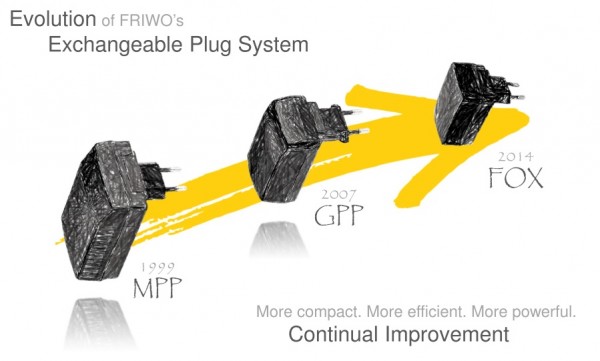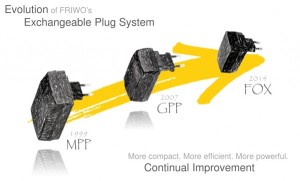 Even the FOX series meets various international requirements and obtained many approvals. a medical version will be also available soon. The FOX series is a novelty – 12W types are available upon order. Gradually also other types – FOX 18, FOX 30 a FOX 6 will be produced.
FOX series, as the only type on the market that meets criteria for IP42 protection – with selected primary adapters (connectors).
The first type from the FOX series – FOX 12 Office 5V/2200mA (1896623) with the 5V output voltage can be already found in our standard stock offer. As the power supply is designed as "modular", it´s necessary to also buy appropriate primary and secondary adapter (connector) and the output cable, i.e. for example FOX Adapter/EURO (1844847) , COAXCON5.5/2.1/9.5 (1807700) and FOX Distribution DC-Cord.
In case of interest of any Friwo product, please contact us at [email protected].
FOr More Details: An adapter with standby power consumption below 0.1W already on stock