PORTLAND, Ore. — The world's first microelectromechanical system (MEMS) spectrometer on-a-chip was shown today at at Photonics West (San Francisco, February 10-12) by Si-Ware Systems (SWS, Cairo, Egypt with offices in La Canada, Calif.) Instead of transporting materials across sometimes great distances to be analyzed with a normal bench-top spectrometer, Si-Ware's MEMS-powered spectrometer fits in the palm of your hand and thus can be taken to the material to be analyzed.
"Spectrometers are usually bench sized, so your have to take the object to the bench, but now with our MEMS sized you can can take the spectrometer to the object," said executive vice president, worldwide marketing and business development of Si-Ware, Scott Smyser.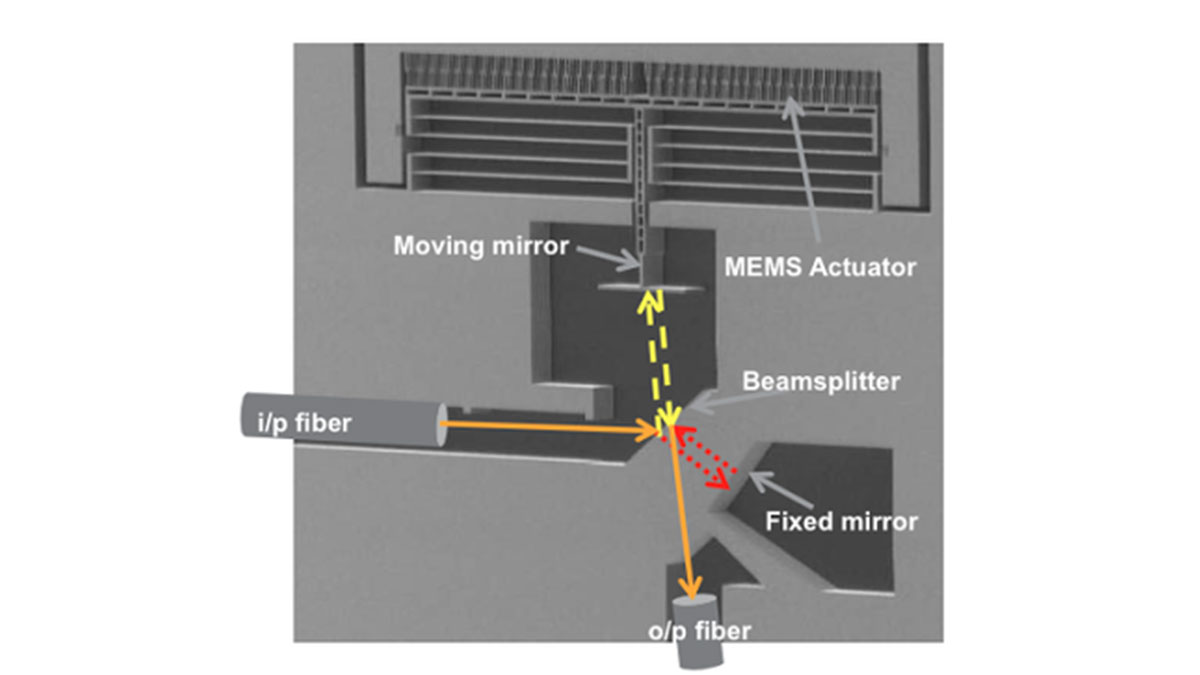 The MEMS-powered spectrometer is not only smaller than a bench sized units, but is also much lower in cost.
"Typical prices are upwards of $10,000 for a high-quality bench-sized spectrometer, but our MEMS spectrometer is just $2000 for quantities of 1-to-100 and only $500 for 100,000 unit orders," Smyser told us.
The first marketed model is being supplied in a compete module, but Si-Ware's business plan is to adapt the form-factor to the application. For instance, for agricultural applications, instead of taking soil samples, label them by location, then sending them off to a lab. They are working with companies like Dutch Sprouts (Wageningen, The Netherlands) to create a baseball-bat-like form factor that uses near-infrared to do instant analysis of soil samples in the field, then wirelessly transmit them back to the farmer's computer complete with time and location stamps. Dutch Sprouts initiative is called SoilCares.
For More Details: 1st MEMS Spectrometer Debuts