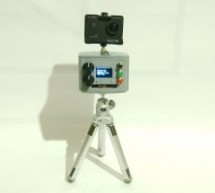 I own one of these small action cameras (SJcam SJ4000). I bought it because it's small, and easy to take with you wherever you go. To make nice stable videos I mount it on a mini tripod. This got me thinking that it would be fun to have a little motor between the tripod and the camera to slowly pan the camera. That way I can make nice time lapse videos. I happened to have a couple of 28byj48 stepper motors ...
Read more

›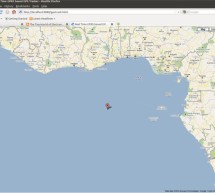 This project describes how you can build a mobile real time GPS tracker with integrated Google Maps. I began this project mainly to see if I can integrate all the different pieces of hardware and software to make a workable solution, and it took some time, but finally when everything was said and done, it looked pretty cool. I tore down everything and rebuilt it from scratch, making detailed notes and docum ...
Read more

›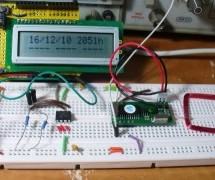 With this project you can build an RFID time-clock system to keep track of employees, children and more. Updated 18/03/2013 Recently I was listening to a friend who has three teenage children, of whom needed to arrive home before their parent. Unfortunately the parent needs to work all day and arrives home in the evening, and they lamented not being able to check when the children had arrived home. After a ...
Read more

›
A month ago I knew nothing about Arduino and now.....my first project! Looking back, this project combines allmost all of the tutorials that I have read in this short period: blinking LED, push button, piezo and LCD display. A useful project for every beginner! I have made this device for some of my friends who have a hard time admitting how fast alcohol influences their driving abilities. It will test you ...
Read more

›