Expanding upon MKR1000 based Robot project, I created this 4 wheeled Robot.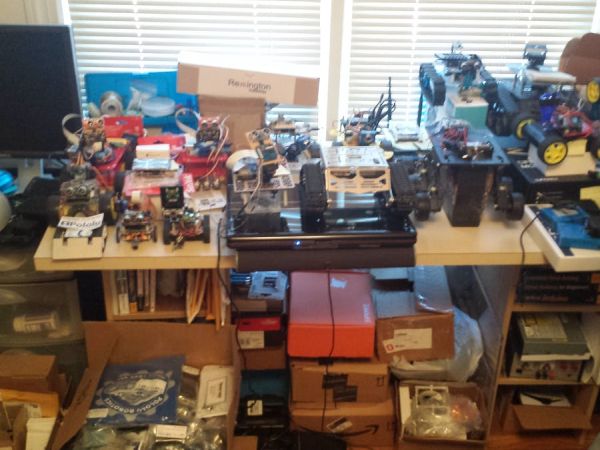 Things used in this project
Hardware components

×
1
×
1

Amazon Web Services L298N

×
1

Adafruit DC Motor in Servo Chassis

×
4
×
4

Amazon Web Services 6xAA Battery Holder

×
1

Adafruit 5v USB Battery Pack

×
1
×
1
×
1

Hand tools and fabrication machines

Dupont wire connectors- Male to Female
Story
Expanding upon my 1st Hackster.IO project based upon the MKR1000 board, I used what I learned and extra hardware from that build to learn about the Particle.IO platform using the Photon.
(below is a link to 1st project, which has Robot Platform build information and code ideas).
https://www.hackster.io/alien-energy-3/wifi-enabled-2-4-wheeled-robot-platform-utilizing-mkr1000-f5e5c6?ref=user&ref_id=14221&offset=0
1. Gather your tools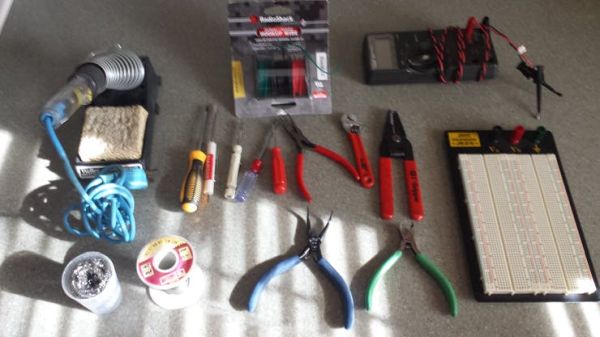 2. Gather your hardware- an Adafruit Basic Robot using 4 wheels instead of 2.
(

for

 

assembly

 

of

 

platform

 see my previous MKR1000 Robot build 

or


visit Adafruit

's website: https://learn.adafruit.com/simple-raspberry-pi-robot/overview )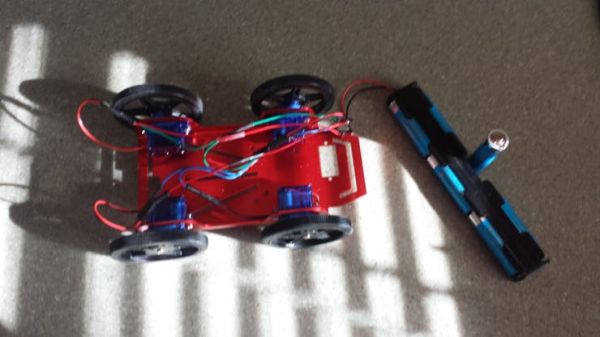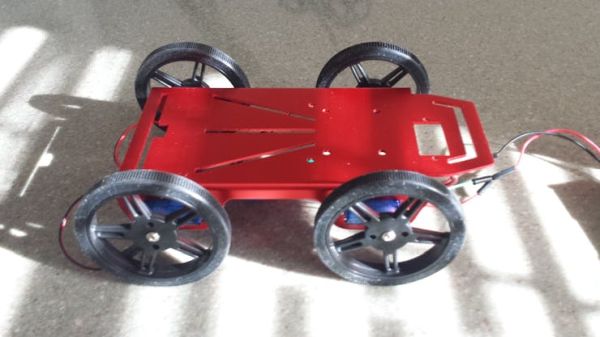 Initial Demo code tests
6. Here is a short video of Web page control and my Simple Robot in action.
Source : Web Enabled 4 Wheeled Robot using a Photon