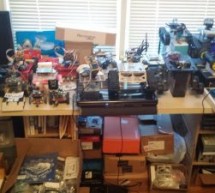 Expanding upon MKR1000 based Robot project, I created this 4 wheeled Robot. Things used in this project Hardware components Particle Photon × 1 Adafruit Basic Robot Kit × 1 Amazon Web Services L298N × 1 Adafruit DC Motor in Servo Chassis × 4 Adafruit Wheels × 4 Amazon Web Services 6xAA Battery Holder × 1 Adafruit 5v USB Battery Pack × 1 Jumper wires (generic) × 1 Breadboard (generic) × 1 Hand tools and fabr ...
Read more

›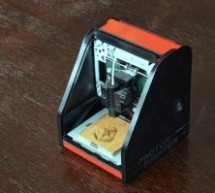 The Photon Printer is a 3D printable laser engraver made from recycled DVD Drives. A list of necessary components is in the instructions. The Photon Printer started out as a quick weekend project then quickly escalated when I saw that there was room for improvement in the current designs. The design turned out to be quite fun and I really enjoyed seeing it work at the end. Safety - None of the designs I hav ...
Read more

›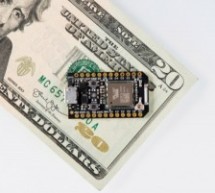 Spark has improved and expanded their product line with the Photon wi-fi development board and a pair of new wireless modules for custom circuit boards. The Photon improves on the popular Spark Core microcontroller by adding 802.11n wi-fi connectivity, SoftAP for provisioning, more memory, and a faster ARM Cortex M3 processor. Like the Core, it sits right into a standard breadboard for easy prototyping. And ...
Read more

›