uVolume T-32 USB Volume & Media Control Update
Features:
Arduino Compatible (Atmel Atmega32u4)
Manual volume adjustment using the rotary encoder
(IR) Infra red  remote control of volume and multimedia controls.
Apple remote or user defined
Visual and audible Feedback
RGB Lighting Customization's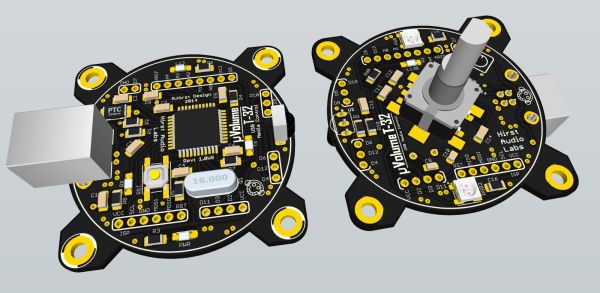 Manual Control:
Volume Up Or Down, Mute
IR Remote Control:
Volume Up Or Down, Mute,  Previous Track, Next
Track, Play/Pause Track, Stop Track.
Here's a quick tip for creating via's on a home etch double sided board. Thread old component leads though at least two via's.This method holds the wires in place while soldering. Afterwards the excess wire can be snipped off.
More detail: uVolume T-32 USB Volume & Media Control Update
This Post / Project can also be found using search terms:
infrared volume rotary arduino
Project Ratings:
Related posts