New high-speed CMOS op amp ideal for anomaly detection added to high noise immunity EMARMOUR™ series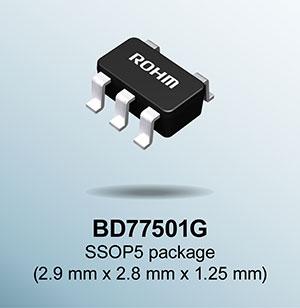 ROHM recently announced a high-speed ground sense CMOS op amp, BD77501G, optimized for industrial and consumer equipment requiring high-speed sensing, such as anomaly detection systems used in measurement and control equipment along with sensors that work with very small signals.
The proliferation of IoT in recent years has led to a significant increase in the number of electronic components used for advanced control in a variety of automotive and industrial applications. Among these, op amps are used and are capable of quickly amplifying minute sensor signals in anomaly detection systems that provide safety.
However, board design can become problematic as conventional high-speed op amps are susceptible to oscillation due to capacitive loads (i.e. from wiring). At the same time, degradation of the noise environment resulting from increased electrification and mounting density is making it extremely difficult to implement noise design for small-signal devices.
Read more: THE INDUSTRY'S FIRST HIGH-SPEED OP AMP THAT ELIMINATES OSCILLATION DUE TO LOAD CAPACITANCE