THE GERTBOT POWER CONTROLLER
The Gertbot board works as either a stand-alone power controller connected to a computer via a serial link and controlled from Windows or as a plug-in to the Raspberry Pi environment. It has four channels each capable of driving 30 V at 2.5 A and can drive both capacitive and inductive loads.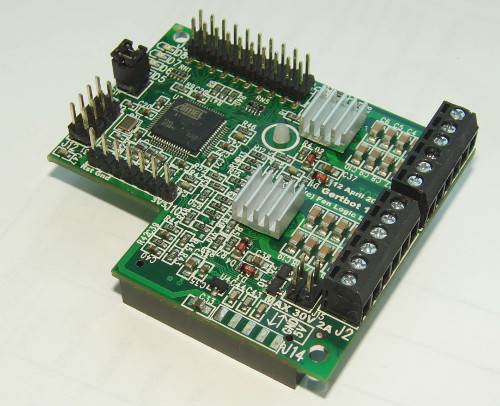 Besides four H-bridges the board also has two open drain N-MOSFETS which can sink 3 A at 30 V. The board is primarily targeted to drive stepper motors, brushed motors and other robotic hardware but it will be just as much at home controlling power in other applications. The outputs have short-circuit and thermal protection.
For more detail: THE GERTBOT POWER CONTROLLER

Project Ratings:
Related posts