Temperature-to-Bits converter helps solve challenges in sensor measurement
Although temperature is a fundamental aspect of our lives, it is difficult to measure accurately. Before the era of modern electronics, Galileo invented a rudimentary thermometer capable of detecting temperature changes. Two hundred years later, Seebeck discovered the thermocouple, a device capable of generating a voltage as a function of temperature gradients in dissimilar metals. Today, thermocouples as well as temperature dependent resistance elements (RTDs and thermistors) and semiconductor elements (diodes) are commonly used to electrically measure temperature. While methods for extracting temperature from these elements are well known, accurately measuring temperatures to better than 0.5ºC or 0.1ºC accuracy is challenging (see Figure 1).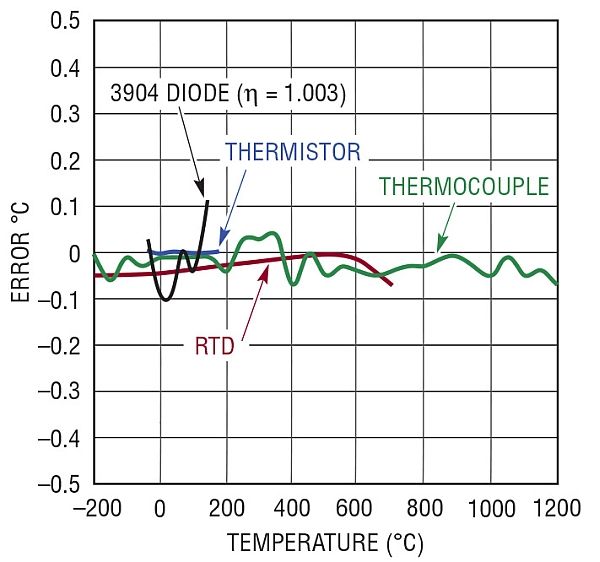 Digitizing these basic sensor elements requires expertise in analog circuit design, digital circuit design, and firmware development. The LTC2983 packs this expertise in to a single IC and solves each of the unique challenges associated with thermocouples, RTDs, thermistors, and diodes. It combines all analog circuitry necessary for each sensor type with temperature measurement algorithms and linearization data to directly measure each sensor and output the result in degrees C.
For more detail: Temperature-to-Bits converter helps solve challenges in sensor measurement
Project Ratings:
Related posts