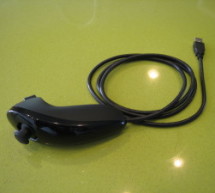 This instructable will describe how to convert a Nintendo Wii Nunchuck controller into a USB 2-button mouse using a Teensy USB.  The Teensy USB is a very user-friendly development board that can be programmed in an Arduino environment. The Teensy USB development board and necessary software are available at www.pjrc.com Check out the final product in action! <br /> http://www.youtube.com/watch ...
Read more

›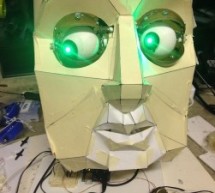 After I built the animatronic eyes in PART 1, I wanted to complete the face with a voice and possibly moving eyebrows. If you look back at my PART 1, you'll see that for the base I used a model from Thingiverse. Once you have the model 3D printed, you will need to add in the 9 gram servos. A quick check of Ebay gives you Tower Pro MG 90 S MG90s Full Metal Gear 9 gram Servo. They are very inexpensive at abou ...
Read more

›
Background: I made a self-balancing electric skateboard which is steered using a Wii Nunchuck by either using the thumb joystick on the top or by tilting it left or right, depending on which of the two buttons on the end are being pressed. A simplified self balancing board is described in the instructable here: www.instructables.com/id/Easy-build-self-balancing-skateboardrobotsegway-/ However people are ask ...
Read more

›