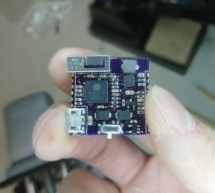 Part of the problem I've been seeing with inexpensive IoT dev boards, is that the design around the power system hasn't been very good. Here's my attempt to fix that. This is a battery-ready module with a proper lithium battery charge circuit, lithium battery protection circuit, power supply, and antenna, all in a 1 inch by 1 inch package. The goal is to have a tiny, inexpensive module that can immediately ...
Read more

›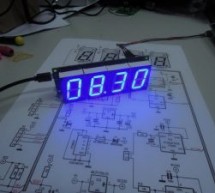 What do you do when you want to design 'something' with a vintage or modern display? A clock of course, and this is our first design with RGBDigits: multi-colour 7-segment displays. With a BME280 breakout board attached it will also display temperature, humidity and air pressure. The clock is controlled by an ESP12 module, which makes it possible to synchronise the clock with an internet time server, change ...
Read more

›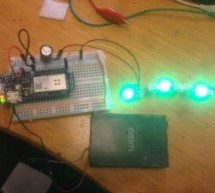 A WiFi controlled NeoPixel display. Designed for the MKR1000 but should work for the Zero too. A little rough around the edges but works! Things used in this project Hardware components Arduino MKR1000 × 1 Adafruit NeoPixel Ring: WS2812 5050 RGB LED × 1 Adafruit Flora RGB Neopixel LEDs- Pack of 4 × 1 Breadboard (generic) × 1 Capacitor 1000 µF × 1 Jumper wires (generic) × 1 Resistor 475 ohm 470 Ohm resistor ...
Read more

›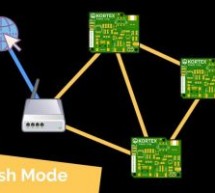 A Wi-Fi repeater is a device used to improve the coverage area of a WiFi network by amplifying existing WiFi signals and re-transmitting them. WiFi Repeaters undisputedly have quite some applications like for enhancing IoT applications connectivity, as a generic WiFi extender, ethical hacking, network security, packet sniffing, and much more. Most of the ones you see available don't come cheap and don't off ...
Read more

›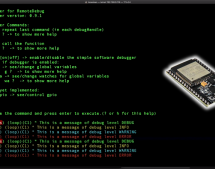 Debugging tools are critical to quick and effective development. Without being able to peek under the hood at what's really going on, it can be difficult to understand and solve problems. Those who live on the Arduino platform are probably well acquainted with using the serial port to debug, but it's far from the only way. [JoaoLopesF] has coded the RemoteDebug tool for ESP platforms, and the results are im ...
Read more

›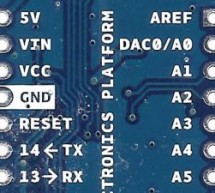 How to connect the Arduino MKR 1000 with the WiFi. Things used in this project Hardware components Arduino MKR1000 × 1 Software apps and online services Arduino IDE Story How to connect the MKR 1000 with the WiFi? - It's easier than you think. The article will be helpfull only if you are already set up your MKR1000 board and if you are succesfully uploaded any custom sketch. If not, just read THIS article f ...
Read more

›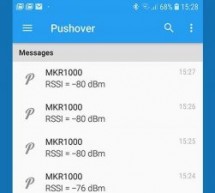 Send status messages of your MKR1000 via Pushover service to your mobile phone, etc. Things used in this project Hardware components Arduino MKR1000 Story An IoT node must be trimmed to reduce current consumption due to battery life. A WiFi-based node as Arduino MKR1000 needs a lot of current while sending. To avoid a high current consumption over time the controller should sleep the most time, wake up for ...
Read more

›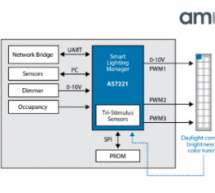 ams AG, a multinational semiconductor manufacturer and provider of high performance sensors and analog ICs, had announced the AS7221, an integrated white-tunable smart lighting manager that can be controlled through its network connection by means of simple text-based commands. AS7221 is a networking-enabled IoT Smart Lighting Manager with embedded tri-stimulus color sensing for direct CIE color point mappi ...
Read more

›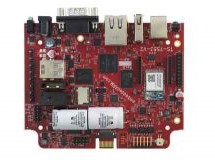 This versatile embedded single board computer hits on all the main points for a low power, cost effective, Internet-of-Things (IoT) capable, and ready-to-deploy OEM board with an emphasis on data integrity. The TS-7553-V2 offers the ability to communicate seamlessly with several different networks simultaneously from a single device. Using the onboard peripherals the system can connect to Ethernet, WiFi, Bl ...
Read more

›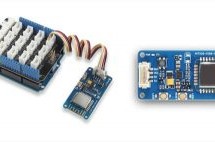 Over the last few years, we've seen the value of putting tiny WIFi-enabled microcontrollers on a module that costs a dollar or two. Those smart light bulbs in your house probably have an ESP8266 in them, and you can build a WiFi-enabled anything with one of these chips for next to no money. Now there's a new module that takes the design philosophy of, 'a reasonably powerful microcontroller, on a module, tha ...
Read more

›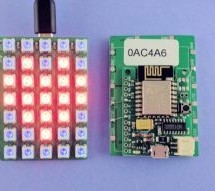 Last Thursday I had a lot of fun doing a workshop at my college (UMass Amherst) where I taught students to use a WiFi-enabled Color LED matrix combined with Javascript programs to create animations displayed onto the LED matrix. The matrix is made of 5×7 WS2812 (NeoPixel) LEDs. I've actually designed it two years ago and wrote a blog post about it. Back then I was using an Arduino-compatible SquareWear Mini ...
Read more

›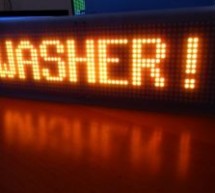 My MQTT network at home moves up and down a lot of messages: sensor values, triggers, notifications, device statuses,… I use Node-RED to forward the important ones to PushOver and some others to a Blynk application. But I also happen to have an LED display at home and that means FUN. LED displays are cool. Your team's score, your number in the IRS queue, the estimated arrival time for your next commute,… No ...
Read more

›