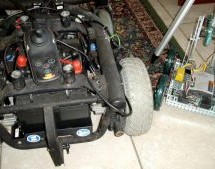 Building robots can be fun, and remains a popular pastime among many in the hacker and maker set. However the hardware side of things can be daunting. This is particularly the case for those attempting to build something on a larger scale. A great shortcut is to start with a robust mechanical platform from the outset – and using an electric wheelchair is a great way to do so. [Nikita] started this project w ...
Read more

›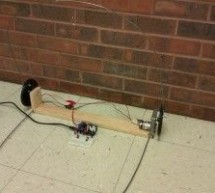 Introduction Our Motorized Wheelchair Canopy intends to help those people with disabilities that confine them to their motorized wheelchairs and need shelter at times of inclement weather, such as rain or extreme heat. Although manual wheelchair canopies do exist, no type of motorized wheelchair canopy currently exists in today's market for purchase. People with disabilities that confine them to their motor ...
Read more

›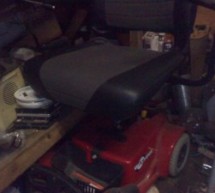 This is a Modification of an electric wheelchair. I called it "Buggy" for two reasons. #1 My kids can still ride it around because I left the seat intact. #2 I haven't programmed anything for a long time. I plan to create "jobs" for it in the near future. I welcome any input. Keep in mind this is my first Instruct-able. I found this chair on-line for a great price. The claim was that it was broken.  The OEM ...
Read more

›