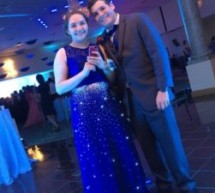 About So for my Junior prom, I really wanted a dress I had seen online that was blue with a sequin ombre, but it was out of my price range, and way too voluminous. My mom and I had made my Homecoming dress the year before, so we decided we could tackle a prom dress, and after some internet surfing lead me to discover the Arduino had a sewable model, I was sold on the idea of making my prom dress. We stocked ...
Read more

›
I recently spoke to Piyush Sevalia, Executive Vice President, Marketing at SiTime Corporation,about their newly introduced 32 kHz TCXO (temperature compensated oscillator) which they claim to be the smallest, lowest power device in the industry. With its tiny footprint and ultra-low power consumption, the SiT1552 MEMS TCXO decreases the size and increases battery life of wearable electronics and Internet of ...
Read more

›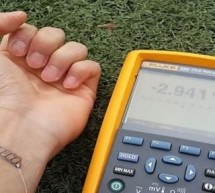 (Phys.org) —A group of Korean researchers have turned their focus on supplying a reliable, efficient power source for wearables. Professor Byung Jin Cho of the Korea Advanced Institute of Science and Technology (KAIST) and his team, recognizing that supplying power that is stable and reliable is critical to the successful commercialization of wearables, have come up with a wearable power band that made tech ...
Read more

›