Currently I'm working on a device to electrocute home insects like cockroaches, progress is small because they are smarter than I thought, but that's a different story. For that project I had to find a source of sufficient high voltage and output power. Presented in previous post 5V/400V converter had insufficient voltage and power, another option, flyback transformer was too dangerous to be used here. Fina ...
Read more

›
Whether they're for sensors in artificial skin that demands flexibility or for wearable electronics where the circuits must withstand our sweat, silicon-based chips aren't always up to the task. Now, an international research team has developed a way to fabricate flexible, water-loving logic circuits and sensors without the need of semiconductors. Instead, what the researchers have done is coat gold nanopar ...
Read more

›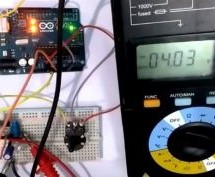 In this project we are going to make a Buck Converter Circuit using Arduino and N-Channel MOSFET with a maximum current capacity of 6 amps. We are going to step down 12v DC to any value between 0 and 10v DC. We can control the output voltage value by rotating the potentiometer. A buck converter is a DC to DC converter, which steps down DC voltage. It is just like a transformer with one difference; whereas t ...
Read more

›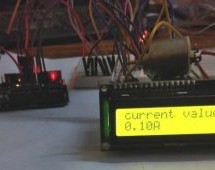 Ammeter is used to measure current flow through any load or device. Here in this Arduino Ammeter, we will explain about measuring of current by using ohm's law. It will be quite interesting as well as a good application of basic science that we studied in our school days. All of us are well known of ohm's law, It states that "the potential difference between two poles or terminals of an conductor is directl ...
Read more

›
For applications such as motor control or power supplies, it's often necessary to know whether the ac line is at 120 V or 220 V to adjust the operation. The circuit illustrated in the figure monitors the ac line and provides a basic output indicating whether it is at 120 V or 220 V, with the output at the transistor collector going low for 120-V and high for 220-V inputs. The principle behind the circuit is ...
Read more

›
Due to many requests for the PCBs I do currently have some PCB Sets and prebuilt kits in stock. Take a look here: https://malectrics.eu An Arduino Nano based Spot Welder for battery welding This Spot Welder can be used to weld 18650 batteries. It uses a 12V car battery as welding current supply. Typically one 40Ah 440A battery delivers enough current to get good welds with 0.15mm nickel strips and even 0.25 ...
Read more

›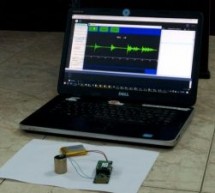 Seismic activity or "Vibrations of the earth" is measured using ProtoCentral's OpenPressure 24-bit DAQ System. Introduction A geophone is a magnetic device used to measure the Earth's normal vibrations (some abnormal during events such as earthquakes). These movements are also present when there is a small explosion (commonly used for mining and exploration purposes). The principle of a geophone is similar ...
Read more

›
In this instructable, I'll show you how to make a simple arduino voltmeter. It can measure voltages in excess of 30VDC depending on how you configure it. The smaller the voltage range you want to measure, the more accurate that your meter will be. This project is going to be apart of a gauss meter that I am making to measure magnetic fields strength as well as magnetic field polarity. This instructable shou ...
Read more

›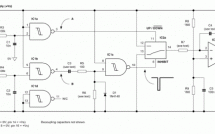 Experimenting with an HF oscillator, I needed to control the varactor diode voltage in precise increments over a 2V-10V range. A buffered potentiometer was the obvious choice, and connecting two pots in series to give coarse/fine control (or using a multiturn pot) would offer improved control over the varactor voltage. However, this approach still didn't allow me to generate uniform increments and decrement ...
Read more

›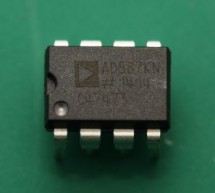 Voltage references are a humble piece of hardware, their sole function is to provide a stable, known voltage. This constant, known value of voltage can then be used as a reference for ADCs and DACs as well as provide a precision current source. I recently got hold of an Analog Devices AD587KN high precision 10.000V reference chip. This model of chip has an output value of 10.000V ± 5mV (that is, an output v ...
Read more

›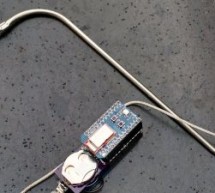 With summer arriving, and the fear of dried out chicken looming, we wanted a more high tech way to track the temperature of items we are grilling outside. There are wireless probe thermometers, but they require carrying around a separate readout. We wanted a way to read the termperature from our smartphone, so we took the just the thermometer and hooked it to bluz! Getting the thermometer to work was a bit ...
Read more

›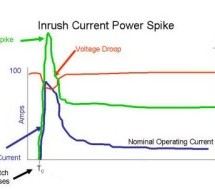 Three major power supply (Figure 1) architectures are defined for any engineer: 1.Linear Regulators. 2.Pulse width modulated switching (PWM). 3.High resonant technology switching. Some important parameters can described in the followig texts: Inputs: Vin(low), Vin(high) – minimum and maximum allowed input voltages, hence input voltage range. Iin(max) – maximum average input current. Outputs: Vout(min), Vout ...
Read more

›