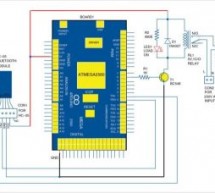 This is a project for a voice controlled home automation system to control appliances with your voice through an Android app. An Arduino Mega board is used for controlling the relay through which an appliance is switched on/off. You can modify the Android app to add more functions. First, download Bluetalk app and install it on your Android phone. Screenshot of Bluetalk app is shown in Fig. 1. Block diagram ...
Read more

›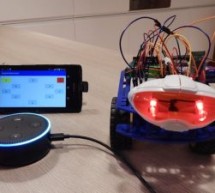 Story Voice-controlled Robot Voice-controlled robot is both hardware and cloud solution in one piece. The main components are: 1. Alexa Skill - to interpret voice commands and translate them to Google Cloud Messaging messages - deployed to Heroku cloud 2. Android application - to receive messages from Google Cloud Messaging and send them over bluetooth to Arduino - deployed to your Android phone 3. Arduino ...
Read more

›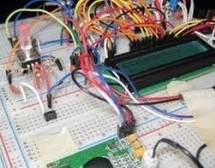 #include <EEPROM.h> #include <Wire.h> #include <SoftwareSerial.h> #include <LiquidCrystal.h> SoftwareSerial voice = SoftwareSerial(15, 16); LiquidCrystal lcd(5, 6, 7, 8, 9, 10); int pulses, A_SIG=0, B_SIG=1, menu=0, datacount, i, buttoncount=0; int count, j, k, m, ready=0, even=0, fail, first_but=0, second_but=0; word Power[100]; word Remote[100]; //word Remote2[100]; word mute_remot ...
Read more

›