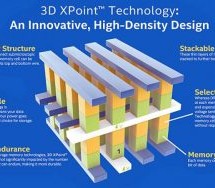 In July 2015, Intel and Micron Technology announced a new technology for memory and storage solutions called "3D XPoint™ technology". It is a new category of nonvolatile memory that addresses the need for high-performance, high-endurance, and high-capacity memory and storage. Now Intel had produced its Optane™ technology that provides an unparalleled combination of high throughput, low latency, high quality ...
Read more

›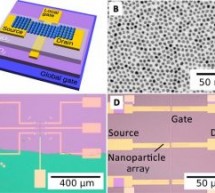 A research group at the University of Hamburg has created a unique coulomb transistor that operates on the principle of the voltage control of the electron band gap in metallic quantum-dot nanoparticles. This Single-electron transistor represents an approach to develop less power-consuming microelectronic devices. It will be possible if industry-compatible fabrication and room temperature operation are achi ...
Read more

›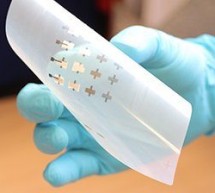 Researchers from AMBER (Advanced Materials and BioEngineering Research) and Trinity College (Dublin), together with the TU Delft have succeeded in producing printed transistors, which are made solely from two-dimensional nano materials. These materials have characteristics with much promise and, importantly, can also be produced very cheaply. Possible applications for this procedure are food packaging with ...
Read more

›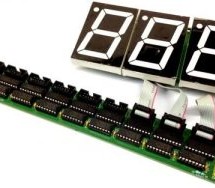 72 channels Serial (SPI) to parallel driver board has been designed for various applications. This project can be used as multi Solenoid driver, large size 7 segment display driver, bar graph driver, and LED driver. The project works with 5V logic levels. Output load supply 12V-48V DC and each output can drive 500mA load. I have used 3 digits 2.3Inch 7 segment displays as an example, this board can handle u ...
Read more

›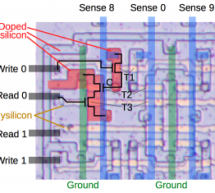 The revolutionary Intel 8008 microprocessor is 45 years old today (March 13, 2017), so I figured it's time for a blog post on reverse-engineering its internal circuits. One of the interesting things about old computers is how they implemented things in unexpected ways, and the 8008 is no exception. Compared to modern architectures, one unusual feature of the 8008 is it had an on-chip stack for subroutine ca ...
Read more

›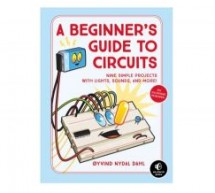 First steps in circuit design for the budding electrical engineer. San Francisco, CA (October 25, 2018)—A Beginner's Guide to Circuits ($17.95, 80 pp., October 2018) introduces beginners to the magic of electronics. With easy-to-follow instructions, it's sure to be the perfect book for young readers who want to understand the everyday electronics around them and gain the skills and confidence needed to vent ...
Read more

›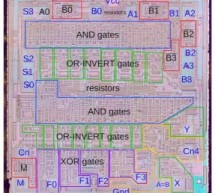 What's inside a TTL chip? To find out, I opened up a 74181 ALU chip, took high-resolution die photos, and reverse-engineered the chip.1 Inside I found several types of gates, implemented with interesting circuitry and unusual transistors. The 74181 was a popular chip in the 1970s used to perform calculations in the arithmetic-logic unit (ALU) of minicomputers. It is a moderately complex chip containing abou ...
Read more

›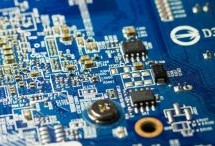 Researchers at Cambridge University have just achieved a spectacular breakthrough in electronics design. They have developed new ultralow power transistors that could function for months or even years without a battery. These transistors look for energy from the environment around, thus reducing the amount of power used. Dr Sungsik Lee, one of the researchers at the Department of Engineering says, "if we we ...
Read more

›
Exactly 30 years ago a great disaster struck the region of Chernobyl: a nuclear accident occurred that released a large quantity of radioactive particles into the atmosphere. And it is only five years ago that, with the Fukushima Daiichi nuclear disaster, a second similar catastrophic event has taken place. These anniversaries did not directly let me build a PIN Photodiode based Geiger Counter, it is more o ...
Read more

›
Most inexpensive pushbutton switches, particularly pc-board-mounting and membrane types, have momentary action. Latching types are often larger and relatively expensive, and they frequently are unavailable in the style you'd like to use. You can thus have a problem if you need a small, inexpensive on/off switch for latching power to a load. The circuit in Figure 1 shows how you can use a simple, momentary-a ...
Read more

›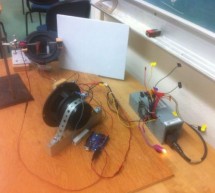 This project uses an Arduino, a pair of speakers, and a laser pointer to create a laser projector able to trace out designs in a dark room. To power it, I've cannibalized a PC ATX power supply capable of delivering plenty of current for the speakers. Most of this project was directly adapted from the excellent Arduino Laser Show with Full X-Y Control by Rich Olson / nothinglabs. Step 1: The Big Idea Laser p ...
Read more

›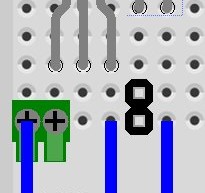 One of the directors has asked me to create a special backdrop for our college musical. This particular backdrop has a particular design (see below) that includes LED strip lighting to give the feel of a 1920s casino sign – similar to what is seen today in Las Vegas. I  have done up a detailed design for this sign, based off the rough sketch given to me by the director and the dimensions of the backdrop.  O ...
Read more

›