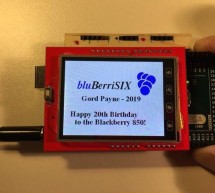 In this post, we will discuss BluBerriSix-a-TFT-TouchScreen-Arduino-Tutorial: 2019 is the 20th anniversary of the RIM Blackberry 850! This little Canadian invention changed the way the world communicates. It's long gone, but its legacy continues! In this instructable, you'll learn how to use the MCUfriend.com 2.4" TFT display shield for the Uno/Mega. You'll learn how to display graphic objects and text and ...
Read more

›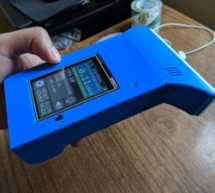 https://youtu.be/rmFnbVB5gCM I designed and built a Geiger Counter - a device that can detect ionizing radiation and warn its user of dangerous ambient radiation levels with the all-too-familiar clicking noise. It can also be used when scouting for minerals to see if the rock you found has Uranium Ore in it! There are many existing kits and tutorials available online to make your own Geiger Counter, but I w ...
Read more

›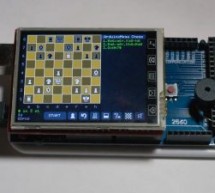 Story After some my Arduino project remains unclaimed touchscreen, so I decided to realize my chidhood dream to create a chess program. After a couple of months it wins me, but it is not big deal because i do not have any chess rating, just amateur. This project uses Arduino Mega 2560 because of lack of operative memory on Uno, 2.8 inch touchscreen, passive buzzer, and about 2000 lines of code. Program uses ...
Read more

›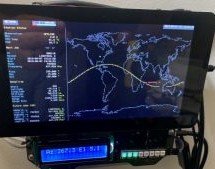 For many of us, ad hoc projects end up having a certain permanence to them. Think of the number of Raspberry Pis and RTL-SDRs that are just dangling from a USB cable under a desk or stuffed behind a monitor, quietly going about their business. If it ain't broke, don't fix it. Some projects, though, just end up accreting past the acceptable point. This wall-mounted SatNOGS ground station is a great ...
Read more

›