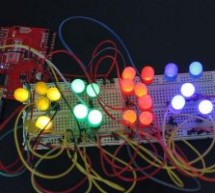 Designing a Mini BillBoard using LED Lights(different colors) , Arduino and Bread Board. Thought of creating a mini billboard, that could display my name ("Josh") . This is for one of the build nights (required us to use LED lights). This billboard would blink in out josh several times just like any big billboard. Here is a link to the video of the project Mini BillBoard . Follow me on twitter @SJTGs Step 1 ...
Read more

›
Hi, in this Instructable I want to show you, how you can program your Arduino with your Android device. It is very simple and cheap. Also it allows us to program our Arduino where ever we want, this is usefull for permanently installed Arduino boards, like in light controllers... So lets get started! :) Step 1: Materials and Tools Materials: A USB-A to USB-B cable ( http://www.amazon.de/AmazonBasics-USB-2-0 ...
Read more

›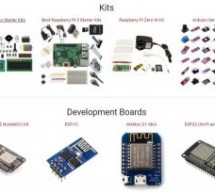 Arduino is an open-source electronics platform or board, as well as the software used. Arduino boards are meant to read an input and turn it into a corresponding output, such as turning a Twitter notification into an email notification should someone desire that functionality. Instructions are sent using the Arduino programming language and Arduino software. The main reason why Arduino has so much widesprea ...
Read more

›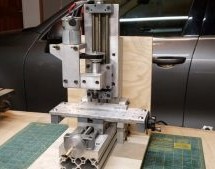 Hanging around the machining community online, you'd be more than familiar with clapped out Bridgeport mills, which are practically a meme at this point. But mills come in all shapes and sizes, from the stout old iron from the days of yore, to smaller, compact builds. [Honus] decided to build the latter, and shared the details of the project. The aim of [Honus's] build is to create a small benchtop mil ...
Read more

›
Mouser and celebrity engineer, Grant Imahara, has a second video in the Engineering Big Ideas series, part of the company's Empowering Innovation Together program. https://youtu.be/VhIdBjHdq1o In the second video of the Engineering Big Ideas series, they take viewers along to Milan, Italy, for a visit to Arduino. Imahara sits down with Arduino co-founder and CTO Massimo Banzi to explore the prototyping tool ...
Read more

›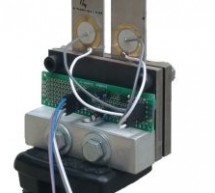 There is energy everywhere around us and in many different forms. Many devices have been developed to harvest light, wind, waves, and more. One unusual place of energy harvesting is from passing cars. As cars pass by some of their energy is released in form of sound. Even though the overall energy maybe small it can be harvested. In this Instructable I will show how to apply the solution of Euler–Bernoulli ...
Read more

›
Version control is a system that records changes of a file or set of files over time so that you can recall specific versions later. Version control was developed to help teams work on tasks together in a more collaborative way. In the last few years, version control platform has often been focused on software-based projects. Git is the preferred version control tool for most developers since it has multipl ...
Read more

›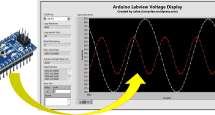 In my previous article, I have made the Bridge Monitoring System using Wireless Sensor Network project, which allows me to display all the related measurements from Arduino on my PC. Therefore, in this article, I am going to explain in details on how to display the Arduino measurements using Laboratory Virtual Instrument Engineering Workbench (LabVIEW). Two analog inputs of Arduino will be measured and disp ...
Read more

›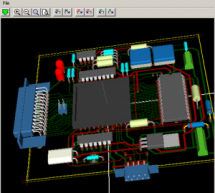 We're living in a golden age of software, where many useful programs are available – for free! Let's survey some of what's out there that just might interest an engineering crowd like the EDN  community. I can't offer personal opinions on most of these packages, but I expect to hear back from you after you've test driven a few. Instrument control I recently learned  about PyVISA, a Python library for talkin ...
Read more

›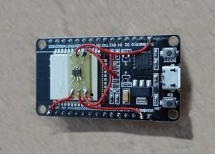 Embedded development can be a tough process. Between weird electrical gremlins, obscure bugs and our own mistakes, it can be a real struggle at times. To keep cognitive loads to a minimum, it's best to make sure your tools are as simple and easy to use as possible. [tech] got tired of having to push a button to prepare the ESP32 for programming, and decided to solve the problem. The solution comes via anoth ...
Read more

›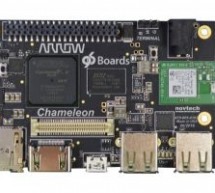 Arrow Electronics, a global provider of products, services, and solutions to industrial and commercial users of electronic components and enterprise computing solutions, is now joining the Embedded World 2017 exhibition and conference. Embedded world is the trade fair for the security for electronic systems and distributed intelligence, started on 14 March 2017 until 16 March in Nuremberg, Germany. At Embed ...
Read more

›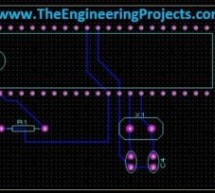 Hello friends, today's the last post of this Proteus tutorial. I have tried my best to explain everything but knowledge is limitless so explore this software, play with it and you will know many new things. Today's topic is about the PCB designing in Proteus. When you install Proteus, you have seen that along with ISIS there's also another package named as Proteus ARES. This Proteus ARES is used for PCB des ...
Read more

›