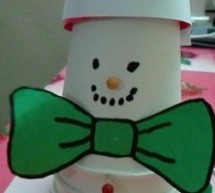 Snowman replica that can chat with user to inform them whether outside temperature is safe for outdoor activity or not. Things used in this project Hardware components Arduino MKR1000 × 1 DHT22 Temperature Sensor × 1 Jumper wires (generic) × 1 Software apps and online services Arduino Web Editor Telegram Story Motivation Winter cool is as dangerous as summer heat since severe cold could lead to fatalities. ...
Read more

›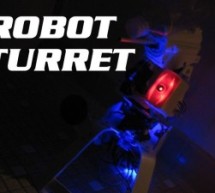 Here I will show you an overview on how to make a robotic talking turret, loosely based off of the turrets from the popular game, Portal. This instructable should help anyone wanting to do an animatronics project. For more detailed pictures, go to: http://razorconcepts.net/turret.html This project require some experience with tools, electronic circuits, and maybe a little programming. Here is a sample video ...
Read more

›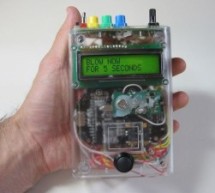 *** Additional info at http://droidalyzer.com/talkingbreathalyzer/index.html *** A customizable Breathalyzer that talks and tells you how much you've had to drink. It's also open source and can easily be modified with your own text on the LCD screen and audio MP3 files. When tethered to a PC with a USB cable, it has additional features including character animations, Breathalyzer Tweets, text to speech, wea ...
Read more

›