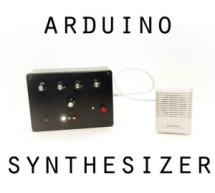 The Arduino is able to output sound through a library that has been developed called the Tone Library. By creating an interface and a program that can call certain values to be output to an audio out, the Arduino Synthesizer is a robust tool for making a rudimentary noise machine. It uses granular synthesis techniques to generate a distinctive sound that can be a whole lot of fun for musicians, artists, tin ...
Read more

›
This is a tutorial for using the 7-Key Slider/Wheel Breakout from Rachel's Electronics. I'll show you how to solder up the header pins for maximum usability. Rachel's has the QT1106 datasheet on their site, and a great arduino library for this breakout. The kit from Rachel's Electronics comes packed with cool stuff: QT1106 breakout with header pins Slider Module with header pins Wheel Module with header pin ...
Read more

›
 glossary A B C D E F G H I J K L M N O P Q R S T U V W X Y Z A ACCELEROMETER: tutorial on using the Memsic 2125 accelerometer with Arduino/Freeduino ACCELEROMETER: another post on using the Memsic 2125 Rad*o Sha*k variant accelerometer with Arduino/Freeduino ACCELEROMETER: article on using the LIS3LV02DQ 3-axis accelerometer with Arduino/Freeduino ACCELEROMETER: an excellent article on using the ADXL330 wi ...
Read more

›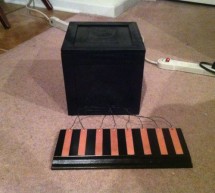 The Octo-phonic Synthesizer is a polyphonic synthesizer that is able to produce eight tones that in the end, creates a musical scale. Inspiration for this creation came from this project. I like to think of it as an electronic organ. I used the core foundation of blinkyblinky's idea, but also focused more in detail to the craftsmanship of the housing of the actual synthesizer and the other parts.  This proj ...
Read more

›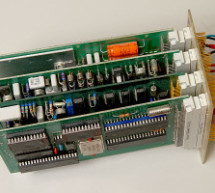 Synthesized speech was for a long time the Holy Grail of computing, and back in the 1980s when a 4MHz CPU made your computer the fastest machine in the neighborhood it just wasn't practical for software to create intelligible speech. In those days the only sensible way to generate speech was to offload the task to dedicated hardware because the CPU simply couldn't keep up. The most widely used speech chip t ...
Read more

›