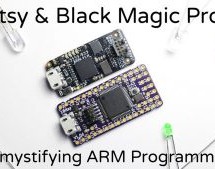 1 Bit Squared executes hardware and software design, development and manufacturing for a wide range of micro to nano UAV systems available on the market: from quadcopters to multicopters as well as airplanes, helicopters and transitioning vehicles. A Kickstarter campaign was launched to unveil  the new Black Magic Probe V2.1 with its companion demo platform 1Bitsy V1.0. The Black Magic Probe is a JTAG and S ...
Read more

›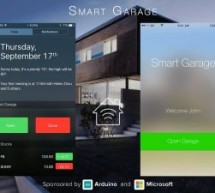 Change the way you operate your garage! Things used in this project Hardware components Arduino MKR1000 × 1 GY-521 MPU-6050 3 Axis Gyroscope + Accelerometer Module For Arduino × 1 Ultrasonic Sensor - HC-SR04 (Generic) × 1 SSD1306 OLED I2C Display × 1 Relay (generic) × 1 Software apps and online services Arduino IDE Microsoft Visual Studio 2015 Microchip Atmel Studio 7 Optional Hand tools and fabrication mac ...
Read more

›
The provided software is based on USB Virtual Com Port (VCP) device. The setup is done with command line interface using terminal from any PC. The setup is stored in the internal flash and PC is not required for normal operation. The mini beacon keyer can be used when powered with 5V. For proper operation VCP driver is required. It can be downloaded from  http://www.st.com/web/en/catalog/tools/PF257938# or ...
Read more

›