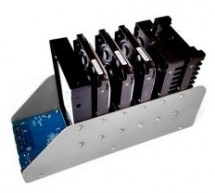 Para ello, permite reducir sustancialmente el precio de un NAS comercial convencional, lo cual es muy interesante para el desarrollo de soluciones a medida y para el ámbito del I+D. The GnuBee Personal Cloud 2 (GB-PC2) is a network-attached storage (NAS) device specifically engineered to run free, libre, open source software (FLOSS). The GB-PC2 has all the functionality of any commercial, proprietary NAS, b ...
Read more

›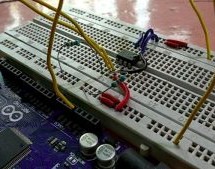 There are plenty of techniques and components that we use in our everyday hardware work, for which their connection and coding is almost a done deal. We are familiar with them and have used them before, so we drop them in without a second thought. But what about the first time we used them, we had to learn somewhere, right? [TheMagicSmoke] has produced just what we'd have needed then for one component that' ...
Read more

›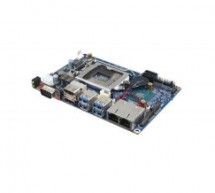 Avalue recently announced a Linux-friendly 3.5″ ECM-CFS Single Board Computer with a choice of Intel's latest 8th Gen "Coffee Lake" S-series processors. It also features triple display support, 2x GbE, 4x USB 3.1, 2x SATA, and mSATA. This SBC is considered as the world's first 3.5-inch SBC to feature Intel's 8th Gen "Coffee Lake" processors. Avalue's 146 x 101mm ECM-CFS SBC is designed keeping various appli ...
Read more

›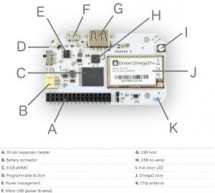 A tiny, open source, plug-and-play Linux dev board with Wi-Fi and lots of storage. Meet Omega2 Pro, the most powerful Omega yet. The Omega2 Pro is the next generation of our highly successful Omega2 and the most powerful IoT computer we've made yet. It is a standalone device – the processor, memory, gigabytes of storage, and Wi-Fi radio are all built-in, and it's smaller than a breadboard. The storage is pr ...
Read more

›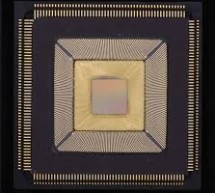 Researchers want to give a 25-core open-source processor called Piton some serious bite. The developers of the chip at Princeton University have in mind a 200,000-core computer crammed with 8,000 64-bit Piton chips. It won't happen anytime soon, but that's one possible usage scenario for Piton. The chip is designed to be flexible and quickly scalable, and will have to ensure the giant collection of cores ar ...
Read more

›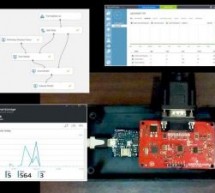 Smart cloud-based vehicle OBD-II diagnostics logging and analysis using Azure IoTHub, Stream Analytics, and Machine Learning. Things used in this project Hardware components Arduino MKR1000 × 1 SparkFun OBD-II-UART This board requires only three connections. I soldered pins and use wire wrap to connect to pins on the MKR1000 × 1 Software apps and online services Microsoft Azure Arduino IDE Microsoft Azure M ...
Read more

›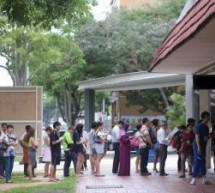 Waiting hours in queue is history, SmarQ will update you the current queue status and alarm you when it is almost your turn to be served. Story Waiting hours in queue for your turn to be attended is a waste of time.  SmarQ allows you to take a queue number with a press of button. You can go away for a while to do other business in the middle of the waiting. SmarQ will update you the current queue status and ...
Read more

›
The current memory landscape spans from venerable DRAM to hard disk drives to ubiquitous flash. But in the last several years PCM has attracted the industry's attention as a potential universal memory technology based on its combination of read/write speed, endurance, non-volatility and density. For example, PCM doesn't lose data when powered off, unlike DRAM, and the technology can endure at least 10 milli ...
Read more

›
A new "all-climate" lithium-ion battery can rapidly heat itself to overcome freezing temperatures with little sacrifice in energy storage capacity and power, researchers say. This advance might enable applications for which high-performance batteries are needed in extremely cold temperatures, such as electric cars in cold climates, high-altitude drones, and space exploration. EC Power is now creating all-cl ...
Read more

›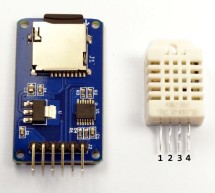 Arduino Uno's microcontroller board is great, but the one thing it's not overly generous with is storage. Having 32KB of program flash storage, 2KB of RAM and 1KB of programmable EEPROM space at your disposal is fine for many Arduino projects, but it's not enough when you need to record data. But with a $2 microSD card reader module from eBay, you can quickly add up to 32GB of space. What's more, FAT32 soft ...
Read more

›