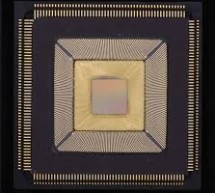 Researchers want to give a 25-core open-source processor called Piton some serious bite. The developers of the chip at Princeton University have in mind a 200,000-core computer crammed with 8,000 64-bit Piton chips. It won't happen anytime soon, but that's one possible usage scenario for Piton. The chip is designed to be flexible and quickly scalable, and will have to ensure the giant collection of cores ar ...
Read more

›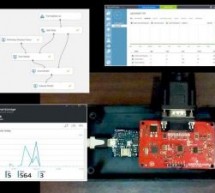 Smart cloud-based vehicle OBD-II diagnostics logging and analysis using Azure IoTHub, Stream Analytics, and Machine Learning. Story Overview Cloud-based services are going to be a central part of IoT (Internet of Things) development. This project explores a potential real-world application, automobile engine data collection and analysis. All vehicles include an OBD-II diagnostics port that provides access t ...
Read more

›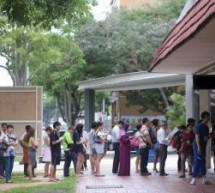 Waiting hours in queue is history, SmarQ will update you the current queue status and alarm you when it is almost your turn to be served. Story Waiting hours in queue for your turn to be attended is a waste of time.  SmarQ allows you to take a queue number with a press of button. You can go away for a while to do other business in the middle of the waiting. SmarQ will update you the current queue status and ...
Read more

›
The current memory landscape spans from venerable DRAM to hard disk drives to ubiquitous flash. But in the last several years PCM has attracted the industry's attention as a potential universal memory technology based on its combination of read/write speed, endurance, non-volatility and density. For example, PCM doesn't lose data when powered off, unlike DRAM, and the technology can endure at least 10 milli ...
Read more

›
A new "all-climate" lithium-ion battery can rapidly heat itself to overcome freezing temperatures with little sacrifice in energy storage capacity and power, researchers say. This advance might enable applications for which high-performance batteries are needed in extremely cold temperatures, such as electric cars in cold climates, high-altitude drones, and space exploration. EC Power is now creating all-cl ...
Read more

›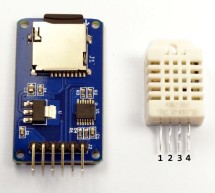 Arduino Uno's microcontroller board is great, but the one thing it's not overly generous with is storage. Having 32KB of program flash storage, 2KB of RAM and 1KB of programmable EEPROM space at your disposal is fine for many Arduino projects, but it's not enough when you need to record data. But with a $2 microSD card reader module from eBay, you can quickly add up to 32GB of space. What's more, FAT32 soft ...
Read more

›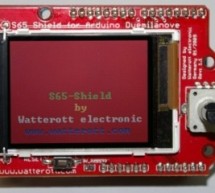 S65 Shield description: The S65 Shield features a color TFT-Display (176x132), microSD socket and rotary encoder. S65 Shield specification: S65 Shield pinout: Note: D13: SCK D12: MISO D11: MOSI D9: SD_CS D8: SD_POWER (low = power on) D7: ENC_PhA D6: ENC_PhB D5: ENC_SWITCH D4: LCD_RS D3: NC (future use) A0: NC (future use) A1: NC (future use) A2: LCD_CS A3: LCD_RESET For more detail: S65 Shield ...
Read more

›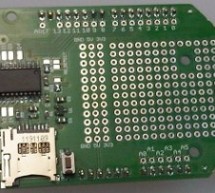 mSD Shield description: Shield providing a microSD socket and an optional TFT-touch-Display. mSD Shield specification: mSD Shield pinout: Note: Pin usage depends on the options fitted to the shield. TFT and/or touch-unit need more pins than just a mSD. D13 SCK D12 MISO D11 MOSI D 9 LCD_LED D 8 LCD_RESET D 7 LCD_CS D 6 ADS_CS D 5 ADS_BUSY (default: NC (jumper open)) D 4 SD_CS (default: D4, can be chan ...
Read more

›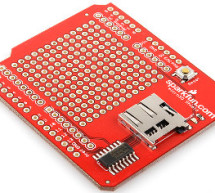 microSD Shield description: The microSD Shield equips your Arduino with mass-storage capability, so you can use it for data-logging or other related projects. microSD Shield specification: Schematic Eagle Files SD Library (FAT16 and FAT32) Example Sketch GitHub (Design Files & Example Code) microSD Shield pinout: Note: SPI protocol on D8, D11, D12, D13. SS is on D8 and not on the usual D10. Warning: D10 ...
Read more

›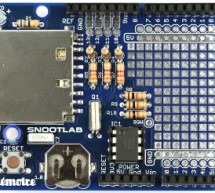 Memoire Shield description: SD logging shield with RTC and a prototyping area. Memoire Shield specification: Memoire Shield pinout: For more detail: Memoire Shield ...
Read more

›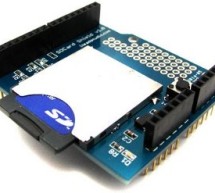 SD Card Shield description: The SD Card Shield is a breakout board for a standard SD card. This is the 3rd version of Seeed Studio SD card shield: compared to previous versions it has the TF card adapter removed to avoid data error when SD and TF card were both inserted, and an additional filter capacitor was added to reduce power supply ripple. You can select 3.3V or IO port power supply with the switch on ...
Read more

›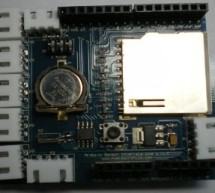 Datalog & IO Shield v1.0 description: The Realtime Datalog & IO shield is a platform to interface various sensor and IO modules. It provides real-time clock and SD card interface for mass storage of sensor data. Datalog & IO Shield v1.0 specification: Datalog & IO Shield v1.0 pinout: Note: Analog pins are brought out to the connectors on the shield. D3,D4 and D6 are used for the RTC. ...
Read more

›