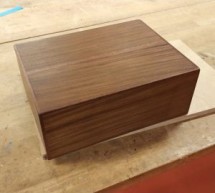 Introduction I can agree on that, but a sharp and bitter cigar will probably make it a lot less enjoyable. That's why I wanted to build myself a Humidor. Storing a cigar at the right temperature and humidity is very important. Especially for long filler cigars like Cubans. In the Netherlands it's much more common to smoke short filler cigars. Most of them are produced here in the Netherlands. They don' ...
Read more

›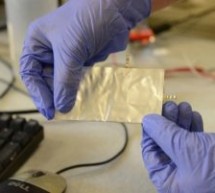 Giant Strides have been moving towards research and production of aluminum batteries. Different teams are working hard to ensure the production of sustainable Aluminium batteries. Recently, Standford University scientists released the first high-performance aluminum battery that can last for a long period, charges very fast and is not expensive. The battery makes use of graphite electrodes. However, life is ...
Read more

›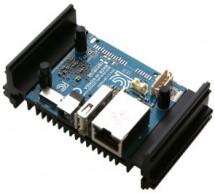 Hardkernel has produced a single-unit version of its four-unit, 32-core Odroid-MC1 cluster computer for running Docker Swarm, Build Farm, and other parallel computing applications. The design offers greater flexibility for users to combine Odroid-MC1 Solo units for a "single unit, 2, 3, 4, 5, 6, or n stackable cluster". The octa-core Odroid-MC1 Solo costs $48. Combing one or more So ...
Read more

›
Climate Change have been a crucial factor taken into consideration by the Australian researchers from Royal Melbourne Institute of Technology before creating the first rechargeable proton battery. After considering all available options about cost and availability of the materials needed, the researchers in Melbourne decided to make a proton battery to meet up with the alarming increase of energy needs in t ...
Read more

›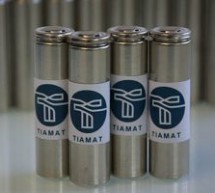 In early 1990s lithium-ion batteries started gaining popularity as a substitute for nickel-cadmium batteries. They have higher energy density, low self- discharge, and low maintenance, but it was soon found that they have short life span, unstability which causes security concerns and creates the need for protection circuits (to maintain it within safe limits), and are really expensive to produce. Lithium i ...
Read more

›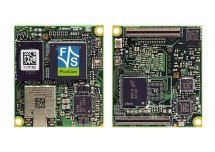 F&S Elektronik Systeme has unveiled its 40 x 35mm "PicoCore MX8MM" module which runs Linux on a quad-A53, 1.8GHz i.MX8 Mini with up to 8GB LPDDR4 and 32GB eMMC plus WiFi/BT, a GbE controller, PCIe, and optional -40 to 85°C support. The PicoCore MX8MM is a i.MX8M variant with lower video resolution, but a faster clock rate. The PicoCore MX8MM has the same 40 x 35mm footprint as other F&S PicoCore mod ...
Read more

›
A development platform for the Android open source project (AOSP) has been created by Huawei. The ARM-based hardware is part of the Linaro open source collaborative engineering organization developing software for the ARM ecosystem. Recently, Huawei has launched the HiKey 960 96Boards development platform to provide access to the latest ARM mobile technology for AOSP developers. Fortunately, You can find th ...
Read more

›
Intel's first product was not a processor, but a memory chip: the 31011 RAM chip, released in April 1969. This chip held just 64 bits of data (equivalent to 8 letters or 16 digits) and had the steep price tag of $99.50.2 The chip's capacity was way too small to replace core memory, the dominant storage technology at the time, which stored bits in tiny magnetized ferrite cores. However, the 3101 performed at ...
Read more

›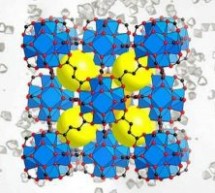 Due to the advances of technology, we are able now to produce water out of thin air without using the resources usually applied like mains utilities. Such approach would be perfect in places that lack natural resources like deserts. Working from the effects of direct solar radiation, a group of researchers at UC Berkeley had designed such a device with minimum mechanical parts and simple embedded systems. U ...
Read more

›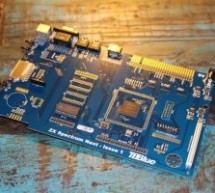 In 1982, the UK's best selling computer, ZX Spectrum, was released by Sinclair as 8-bit personal home computer highlighting the machine's color display. And today, a group of makers are introducing the Spectrum Next, an updated and enhanced version of ZX Spectrum. The Spectrum Next is fully compatible with the original one. It enhanced to provide a wealth of advanced features such as better graphics, SD car ...
Read more

›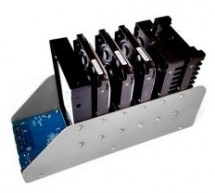 Para ello, permite reducir sustancialmente el precio de un NAS comercial convencional, lo cual es muy interesante para el desarrollo de soluciones a medida y para el ámbito del I+D. The GnuBee Personal Cloud 2 (GB-PC2) is a network-attached storage (NAS) device specifically engineered to run free, libre, open source software (FLOSS). The GB-PC2 has all the functionality of any commercial, proprietary NAS, b ...
Read more

›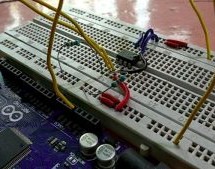 There are plenty of techniques and components that we use in our everyday hardware work, for which their connection and coding is almost a done deal. We are familiar with them and have used them before, so we drop them in without a second thought. But what about the first time we used them, we had to learn somewhere, right? [TheMagicSmoke] has produced just what we'd have needed then for one component that' ...
Read more

›