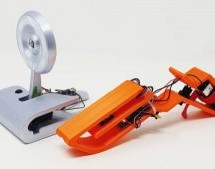 [a-RN-au-D] was looking for something fun to do with his son and dreamed up a laser blaster game that ought to put him in the running for father of the year. It was originally just going to be made of cardboard, but you know how these things go. We're happy the design went this far, because that blaster looks fantastic. Both the blaster and the target run on Arduino Nanos. There's a 5mW laser module in the ...
Read more

›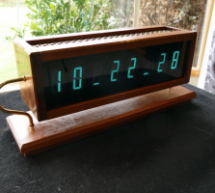 Time is probably our most important social construct. Our perception of passing time changes with everything we do, and when it comes down to it, time is all we really have. You can choose to use it wisely, or sit back and watch it go by. If you want to do both, build a clock like this one, and spectate in sleek, sophisticated style. [ChristineNZ]'s mid-century-meets-steampunk clock uses eight ILC1-1/8 ...
Read more

›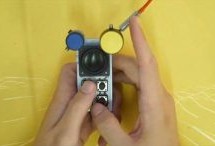 The future of the music instrument industry lies in synthesizers, and nowhere is this more apparent than the suite of tiny, pocket-sized synths more than capable of making bleeps and bloops. You've got tiny Korgs and Pocket Operators, and the time is ripe for people to wake up to tiny, pocket-sized synths. The latest in a wide, diverse range of pocketable synthesizers is the Bitty. It's a pocket-sized drum ...
Read more

›