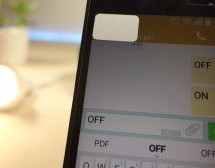 In this tutorial we're going to show you how you can control a 12V lamp via SMS using an Arduino UNO, a relay module, and the SIM900 GSM shield. Before proceeding with this tutorial we recommend the following resources: Guide for Relay Module with Arduino Guide to SIM900 GSM GPRS Shield with Arduino First, watch the video demonstration Project overview This project uses the SIM900 GSM shield to receive and ...
Read more

›
In this article, we are going to see how to interface GSM Module to Arduino. There are different kinds of GSM modules available in market. We are using the most popular module based on Simcom SIM900 and Arduino Uno for this tutorial. Interfacing a GSM module to Arduino is pretty simple. You only need to make 3 connections between the gsm module and arduino. So lets get to business! A GSM Module is basically ...
Read more

›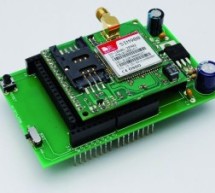 The Arduino GSM Shield allows an Arduino board to connect to the internet, make/receive voice calls and send/receive SMS messages Featuring David Cuartielles IMPORTANT NOTE: The video shows how to send SMS with the GSM Arduino Shield. The SIM from Telefonica coming with the shield works with a dataplan meant to make data exchanges over GPRS and cannot be used to send SMS. Overview The Arduino GSM Shield con ...
Read more

›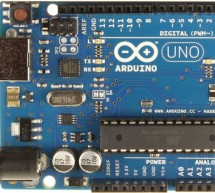 This Instructable explains how to send an SMS from an Arduino using the Internet. There are many ways to approach this and I will explain one of the different methods used to accomplish this task. Some major points needed for my project: I have a standard Ethernet shield, and ENC28J60 Ethernet module, and I needed my program to work with both and also over a wifi connection (using the ESP8266 - I just order ...
Read more

›
This system is upgraded version of previous project... You will be able to track your car after you build this system, you will call the device then it will send you an sms which includes LAT, LON and Google Map link for just one touch to see where it is. Before you start to build them, you should connect the Wavecom to PC to adjust Serial Com. Baud Rate to 9600 then make it save this configuration via AT c ...
Read more

›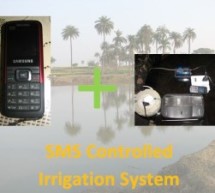 UPDATE 02/13/11 : Voting has started for the Sparkfun Microcontroller Contest. Please VOTE for me! UPDATE 02/26/11 : I won a second prize!! Huzzah! Thanks for all the votes guys! UPDATE 03/17/11: I would love to win a Laser cutter in the Epilog challenge as it would help the small DIY community in Calcutta,                                     which just started a few months back to cut all their materials u ...
Read more

›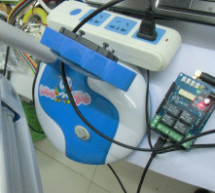 Remote control, especially when this no ethernet or Wifi in the outdoor, has been a very profound things in the past. When I was a child, I always image that I have an equipment which can control all home appliances. Now, this becomes a reality,with Arduino and GPRS modules and some other related modules. And, it is also quite easy, even for the beginners. Here I will step by step to show you how to remote ...
Read more

›
 glossary A B C D E F G H I J K L M N O P Q R S T U V W X Y Z A ACCELEROMETER: tutorial on using the Memsic 2125 accelerometer with Arduino/Freeduino ACCELEROMETER: another post on using the Memsic 2125 Rad*o Sha*k variant accelerometer with Arduino/Freeduino ACCELEROMETER: article on using the LIS3LV02DQ 3-axis accelerometer with Arduino/Freeduino ACCELEROMETER: an excellent article on using the ADXL330 wi ...
Read more

›