Story Wiscore: Integrating Arduino with Alexa As part of the series of tutorials for the Wiscore Alexa AVS EVK, we will see how to integrate Arduino boards (Uno, Leonardo, Due etc) directly with Alexa Voice Service. The Wiscore board provides the means to communicate with other devices via the UARTs. We will in depth on how to enable one of the UARTs, connect an Arduino to the EVK and then communicate over ...
Read more

›
Raspberry Pi and Arduino are the two most popular open source boards in Electronics Community. They are not only popular among Electronics Engineers but also among school students and hobbyists, because of their Easiness and Simplicity. Even some people just started liking Electronics because of Raspberry Pi and Arduino. These boards have great powers, and one can build very complicated and Hi-fi proje ...
Read more

›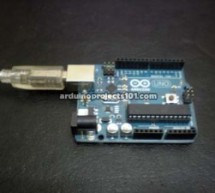 Arduino can send output through serial communication to your computer over USB. The output can be anything such as status, text, sensor reading, value, number etc. You can view the status output by clicking Serial Monitor button at Arduino Environment software. Instruction; 1) Connect your arduino to your computer using USB cable A plug to B plug. Upload this code to your arduino /*   Serial Communication   ...
Read more

›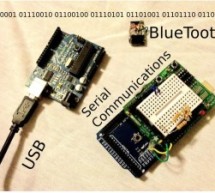 At this point you should have a robot that can think on its own, we need to be able to tap into its thought process. See what he sees. Make some of his decisions for him. in essence, we need to be able to guage his intelligence to make him more intelligent and increase his efficiency. With serial communications we can do two things: We can either send commands or receive data. Here are some examples to use ...
Read more

›