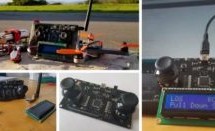 Schindler Technologies is "a group of highly skilled aerospace engineers, PCB designers and tinkerers who love constructing Arduino projects." The group developed a Pilot Remote Control that has the look and feel of an RC controller, able to control Arduino projects from a distance of 1500 meters. The project is running a Kickstarter campaign to fund initial components. The controller is built around the NR ...
Read more

›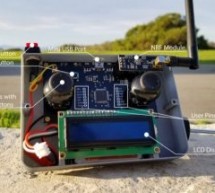 Arduino enthusiasts, hobbyists and makers looking to control their projects from afar. May be interested in a new customisable wireless remote control designed by Schindler Technologies for the Arduino platform. Launched via Kickstarter this week the project allows you to easily control your projects such as a drone, remote control car, speakers or anything else your imagination can build. The customisable ...
Read more

›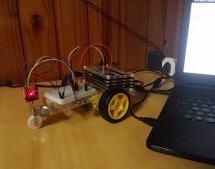 In the world of Internet of Things, it's easy enough to get something connected to the Internet. But what should you use to communicate with and control it? There are many standards and tools available, but the best choice is always to use the tools you have on hand. [Victor] found himself in this situation, and found that the best way to control an Internet-connected car was to use the Flask server he alre ...
Read more

›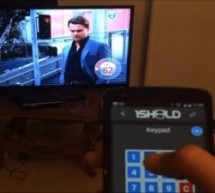 The transmitter in the remote control handset sends out a stream of pulses of infrared light when the user presses a button on the handset. A transmitter is often a light emitting diode (LED) which is built into the pointing end of the remote control handset. The infrared light pulses form a pattern unique to that button. The receiver in the device recognizes the pattern and causes the device to respond acc ...
Read more

›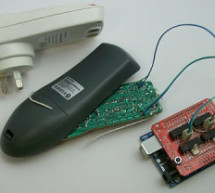 One of the basic tasks in many home automation systems is controlling power to appliances. They could be lights, or a heater, or an exhaust fan, or just about anything else that runs on mains power. The problem of course is that it's dangerous to mess with mains-level power directly and you may even be in breach of your local building code if you don't have the necessary qualifications. This project uses a ...
Read more

›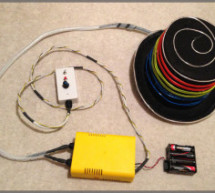 Welcome to the Instructable guide of my EL Wire hat with some fun features. The concept is an EL Wired hat with 8 sequenced EL wires controlled by a wired remote. Multiple speed controllable sequence modes are pre-programmed into an Arduino UNO, including a sound activation feature. Features: 7 sequence modes (speed controlled) 1 sound activated mode (sensitivity controlled) 1 sequence mode that goes throug ...
Read more

›