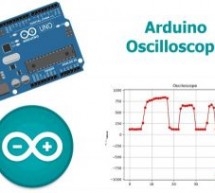 Arduino Based Real-Time Oscilloscope The Oscilloscope is one of the most important tools you will find on the workbench of any electronics engineer or maker. It is primarily used for viewing waveform and determining voltage levels, frequency, noise and other parameters of signals applied at its input that might change over time. It is also used by embedded software developers for code debugging and technici ...
Read more

›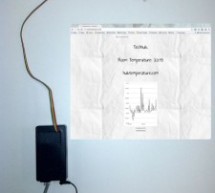 This is how to push high resolution real-time data from Arduino-based temperature sensor to your web page without any server-side coding. Arduino is a great device for collecting, storing and transferring data from various sensors but there are times you need to make your data accessible from any place over the internet, like I did for room temperature in my study. That's when this solution may come handy. ...
Read more

›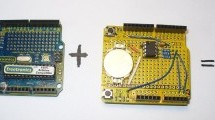 Let's add a DS1307 real-time clock to our Freetronics Arduino-compatible board. Updated 18/03/2013 Now and again I find myself making another kind of clock or timing device using the Arduino system, and each one has been making use of the Maxim DS1307 real-time clock IC. However every time another clock is being worked on, my DS1307 real-time clock shield needs to come out to play. Although in itself it is ...
Read more

›
Today we are going to make a real time clock Arduino shield. Doing so will give you a simple way of adding … real time capability to your projects such as time, date, alarms and so on. We will use the inexpensive Maxim DS1307 real-time clock IC. First of all, we need create our circuit diagram. Thankfully the Maxim DS1307 data sheet [pdf]has this basics laid out on page one. From examining a DS1307 board us ...
Read more

›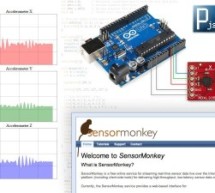 Remote visualization of real-time sensor data. This tutorial describes in detail how to use the free SensorMonkey service to push real-time sensor data from an Arduino to a webpage for visualization using Processing.js. No server-side coding or Ethernet shield is required. A standard, run of the mill Arduino will work perfectly. You'll also need a sensor to sample some values. I use an accelerometer, but an ...
Read more

›