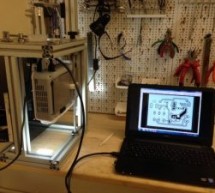 Every Maker like me dream a PCB printer which can quickly and precisely convert our electronic idea into a psychical circuit board. I know there are plenty of project going on the subject. (see the end of the article) What I tried here is something different, quick and precise. If you have lots of electronic idea in your mind and most of them have a high probability of fail, the system must be quick and eas ...
Read more

›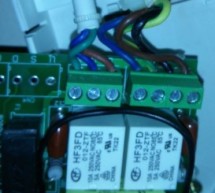 Hello my name is Chipsy, I'm French, reading instructables since at least 2 years, it is the first entry i make on this website. Why i made this project : I have a small homecinema system in my living room, with a projector and a commercial motorized projector screen. I have a big mirror on the left wall, it makes the room brigther, but when watching a movie you want a dark room, and we could see reflection ...
Read more

›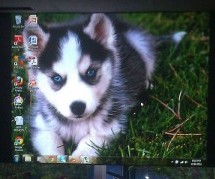 This is my first time using Arduino, or any microcontroller. I'm glad it worked out so well but my wife may not be, due to the stacks of microcontrollers that will being showing up on our doorstep soon for future projects. Any feedback or questions are welcome, as are votes in the Arduino Contest. Why (Problem) I love watching sports, my family loves watching sports, and we all love cheering on our local co ...
Read more

›