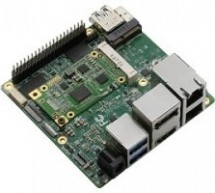 The first embedded ultra-compact Artificial Intelligence processing card for on the edge computing UP Bridge the Gap – a brand of AAEON Europe – is proud to launch AI Core: the first embedded ultra-compact Artificial Intelligence processing cards for edge computing. AI Core is a mini-PCIe module powered by Intel® Movidius™ Myriad™ 2 technology. This low-power module enhances industrial IoT edge devices with ...
Read more

›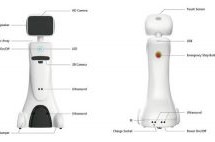 Earlier this month, the multifunctional autonomous mobile robots "AMY A1" and "AMY M1" had been launched as the first batch of products of AMY Robotics. Amy Robotics is an innovative technology company focusing on research and development of service robots that enhance quality of life with robotic technologies, products and services. Both AMY Robots are intelligent mobile-service robots characterized with s ...
Read more

›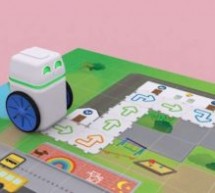 STEM kit seller Pitsco Education has introduced a new line of robotics and coding products for its K-12 classroom catalog. Those include: UKITs, from robot maker UBTECH Education, which come in three flavors: beginner for elementary classrooms, intermediate for middle school and advanced for high school. Each set provides snap-together components (including servos) to create structures and robots that can b ...
Read more

›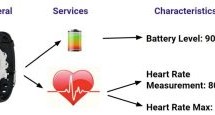 Chrome Browser version 53 came out with a new feature: Origin Trial for Bluetooth which allows websites to use this feature and enable Web Bluetooth for all their visitors. Web Bluetooth is a new technology that connects the Web with the Internet of Things, this technology will provide a level of integration in the IoT scene that never happened before making web designers eager to get their bits out into th ...
Read more

›
Li-Fi (/ˈlaɪfaɪ/; short for light fidelity) is a technology for wireless communication between devices using light to transmit data. In its present state only LED lamps can be used for the transmission of visible light.[1] The term was first introduced by Harald Haas during a 2011 TEDGlobal talk in Edinburgh.[2] In technical terms, Li-Fi is a visible light communications system that is capable of transmitti ...
Read more

›
Last week-end we just had a good time at the Maker Faire of Shenzhen, hosted in the wonderful OCT District. We were invited by Eric Pan from Seeedstudio (thanks Eric for the good time!). The Maker Faire has been a priceless experience to get in touch with the chinese maker community, as well as networking with different Chinese and Chinese-based maker companies creating interesting contents & products. ...
Read more

›