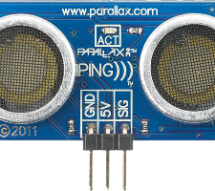 HC-SR04 ultrasonic sensor modules, also commonly called ping sensors, are practically a dime a dozen, with many Asia online retailers selling them in the $2 to $3 dollar range each.  While possibly not intended for an end solution or product, these sensors offer a more affordable option for prototyping and application development compared to the original and possibly more well-known ping sensor sold by Para ...
Read more

›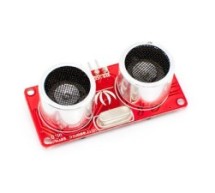 The Ping))) is an ultrasonic range finder from Parallax. It detects the distance of the closest object in front of the sensor (from 2 cm up to 3m). It works by sending out a burst of ultrasound and listening for the echo when it bounces off of an object. The Arduino board sends a short pulse to trigger the detection, then listens for a pulse on the same pin using the pulseIn() function. The duration of this ...
Read more

›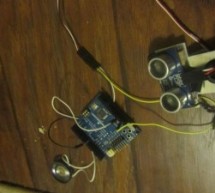 I was trying to think of a quick toy I could build for my kids.  I came up with this idea of an ultrasonic range finder, an Arduino, and a speaker.  Basically the Arduino plays a tone out of the speaker based on the distance from the range finder.  The result works pretty well and can be built in minutes.  You can play this from anything from your entire body, to just your feet. http://www.youtube.com/watch ...
Read more

›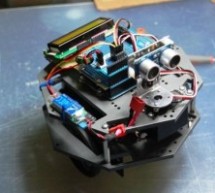 Goals Hello all. I hope to please share a little robot that I have just finished building. There are many Ping Boat, perhaps with a tutorials and display less so without pretension, will illustrate what I could do. I gave myself the goal of realizing a robot that avoids obstacles, hence the use of Ping, who had more autonomy (and less hassle to reload always stylus) and displayed on a LCD display the distan ...
Read more

›