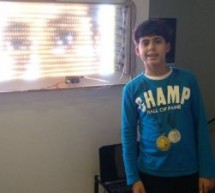 A project utilizing the mkr1000 and 960 ws2812b to display a picture on the wall, you take a photo with the smartphone and you can see it! Things used in this project Hardware components Arduino MKR1000 × 1 WS2812B x 60 1M led strip × 16 12V 20A PSU × 1 Large wood plate 120cm * 80cm × 1 Plastic cover × 1 Hand tools and fabrication machines Circular saw Welder Story Hello, I am Almog, aged 12, and I created ...
Read more

›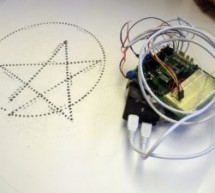 The desired outcome of our final project was to create an autonomous robot that was programmed to move through a series of figures, then stop. Due to time constraints we limited the robot to " drawing " two figures, a five pointed star as well as a circle, on a piece of paper. [gallery columns="2" size="medium" ids="31188,31189"] We decided to use the HSC912 microcontroller in conjunction with two DC motor/ ...
Read more

›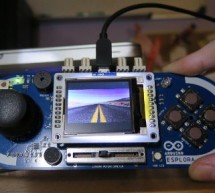 With this article I kick off my series on the Arduino Esplora board. Today's project is a nice (and cheap!) little digital picture frame that uses the Esplora's TFT Screen add-on. Materials Needed In this section you will find the materials that you need to obtain to build this project. Arduino Esplora Board The Arduino Esplora is the most feature rich of all the Arduino boards. It has the shape of a game c ...
Read more

›