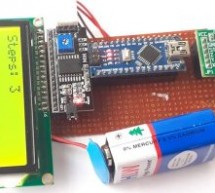 There's a trend in corporate America that has employees wear a step counter — technically a pedometer — and compete in teams to see who can get the most number of steps. We wonder how many people attach the device to an electric drill and win the competition easily. However if you want to do your own measurements, [Ashish Choudhary] has plans for making a pedometer with an Arduino. The device isn't tiny, bu ...
Read more

›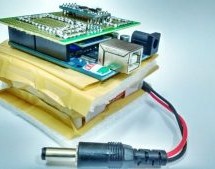 Electronic market is full of devices called pedometer and fitness tracker. They counts the number of steps you have taken, distance you have covered, whether you are walking or running and bunch of other stuff. Ever wondered, how these devices perform such measurements. I decided to make one on my own and share the knowledge of making it with guys. In this instructable we will develop accelerometer data acc ...
Read more

›
Problem: So my nutritionist (doesn't everyone have a nutritionist) suggested I should increase my exercise which primarily consists of walking my dog. She even gave me a chart of activities and calories burned. Here's an example. http://www.nutristrategy.com/caloriesburned.htm Well, being a LAZY OLD GEEK, I decided to monitor my walking electronically. Solution: It was a "long and winding road" but here's t ...
Read more

›