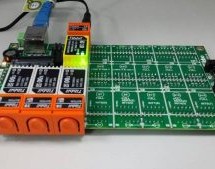 Tibbo created two small programs that illustrate how easy it is to write MQTT-enabled apps in Tibbo BASIC or Tibbo C. To illustrate the use of the MQTT library, we have created two simple Tibbo BASIC applications called "mqtt_publisher" and "mqtt_subscriber". In our MQTT demo, the publisher device is monitoring three buttons (Tibbits #38). This is done through the keypad (kp.) object. The three buttons on t ...
Read more

›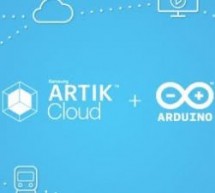 An IOT app which make uses of ARTIK Cloud, Genuino MKR1000, DHT11 temperature and humidity sensor and MQTT protocol. Things used in this project Hardware components Arduino MKR1000 × 2 DHT11 Temperature & Humidity Sensor (4 pins) × 1 LED (generic) × 2 Software apps and online services Samsung ARTIK Cloud for IoT Arduino IDE Story This project makes use of two MKR1000s with DHT11 as sensor and LEDs as me ...
Read more

›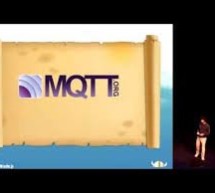 MQTT is a lightweight messaging protocol for the Internet of Things. This post details the use of Stream support for large payload storage in the Arduino MQTT library. MQTT is a lightweight protocol, but that doesn't mean that the payloads have to be small. The spec was designed to allow for messages up to 256MB, but taking advantage of this with an Arduino can be difficult as they usually only have small a ...
Read more

›