Automate your Christmas tree and get notified when motion is detected around the tree! Things used in this project Hardware components Arduino MKR1000 × 2 PIR Motion Sensor (generic) × 1 Jumper wires (generic) × 1 Relay (generic) This is a really easy relay to use, plug and play! http://www.digital-loggers.com/iot.html × 2 Software apps and online services myDevices Cayenne Arduino IDE Story Overview I want ...
Read more

›
Have you ever wanted to build a project that had could detect the presence of a person in a room? If so, then you can do this very easily using the PIR (Passive Infra Red) Motion sensor. This Arduino motion sensor can detect the presence of a person in a room. Therefore, you can build projects such as burglar alarms and automated appliances. Attach this motion sensor along with an Arduino and place it in yo ...
Read more

›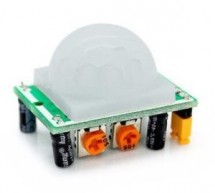 I have done several designs of digital clocks for Arduino using LEDs and LCD displays, but this one is more special because I added other features like alarm and motion sensor (PIR). Main features PIR (Presence Infrared Sensor) RTC (real-time clock) Alarm Temperature Humidity Water dew point Encoder to set the time and alarm Permanent memory for time and alarm data even when the power supply is off Main fun ...
Read more

›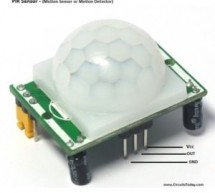 In this article, we are going to learn how to interface/connect PIR Sensor or Passive Infrared Sensor to Arduino. We have written a tutorial on how to interface PIR sensor to 8051 previously in CircuitsToday! So a PIR sensor which is also known as Pyroelectric sensor or Passive Infrared Sensor is basically an electronic sensor employed in motion detecting applications. A PIR sensor detects or measures IR (I ...
Read more

›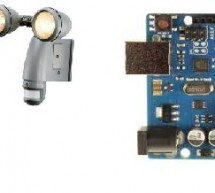 In this project, we will go over how to build a motion sensor light circuit with an arduino. A motion sensor light circuit is a circuit in which a light turns on when motion is detected. With a PIR motion sensor integrated with an arduino, we can detect movement and program the arduino to turn a light on for a certain period of time once this motion is detected. For example, once motion is detected, we will ...
Read more

›
I'm calling it MotionMote because it detects motion and because pretty much every type of wireless sensor or Moteino node name ends in "mote". The possibilities for home security are endless, put this little guy in a corner near a door or on top of a cabinet somewhere and detect them intrudaz! Did I say there's no wires? Read on for details and source code and case design. Nothing very complicated about it. ...
Read more

›