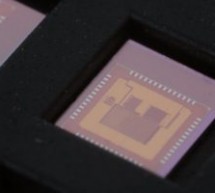 Open source has finally arrived to microcontrollers. Based on RISC-V instruction set, a group of doctoral students at the Universidad Industrial de Santander in Colombia have been working on an open source 32-bit chip called "Open-V". Onchip, the startup of the research team, is focusing on integrated systems and is aiming to build the first system-on-chip designed in Colombia. The team aims to contribute t ...
Read more

›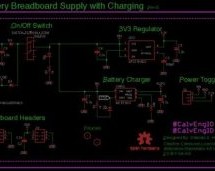 Orlando Hoilett from Calvary Engineering LLC designed a  versatile Li-Po battery breadboard power supply and wrote an Instructables on it. This power supply outputs 3.3V to the breadboard and takes input from a single-cell LiPo battery. The breadboard power supply also has the ability to charge the battery without needing to separate it from the circuit board. More importantly, this project is licensed unde ...
Read more

›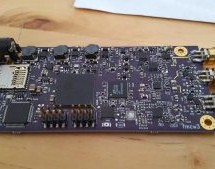 Introduction Previously I made a simple frequency-modulated continuous-wave (FMCW) radar that was able to detect distance of a human sized object to 100 m. It worked, but as it was made with minimal budget and there was a lot of room for improvement. FMCW radar working principle If you have read my previous articles you should know how FMCW radar works, but for completeness sake short explanation is given b ...
Read more

›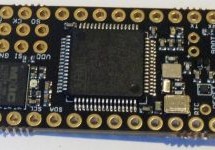 Arduino boards are very useful for beginners to get started with building hardware projects. But at some point, more powerful controller than the Arduino's 8 MHz one will be needed, featuring faster clock rate, floating point engine, and rich peripherals. As Kris Winer found, the code editors and compilers for these controllers aren't as simple as Arduino IDE. So using them may be a very frustrating experie ...
Read more

›
Actual microcontrollers have powerful bidirectional I/O ports, and you can use different techniques to fully exploit such capabilities. Recent Design Ideas described the "Charlieplexing" method as an effective way to drive M=N×(N–1) LEDs using only N bidirectional I/O ports and N resistors (reference 1 and reference 2). Unfortunately, using Charlieplexing allows you to drive only one LED at a time, so, when ...
Read more

›
When you connect a microcontroller to a sensor, display, or other module, do you ever think about how the two devices talk to each other? What exactly are they saying? How are they able to understand each other? Communication between electronic devices is like communication between humans. Both sides need to speak the same language. In electronics, these languages are called communication protocols. Luckily ...
Read more

›
Most of us who work with electronics know the name of Texas Instruments (TI) as a manufacturer of several important digital and analogue ICs as well as fancy sophisticated scientific calculators. However many people don't know that TI is also a manufacturer of some of industry's best microcontrollers. TI's portfolio of micros is pretty large. ARM micros are getting popular day-by-day and on that family of m ...
Read more

›
Introduction This is a small bench power supply that is powered by two lithium-ion batteries. The project was inspired by Dave Jones from EEVblog but the design is completely mine. The voltage range is 0-20V regulated in 10mV steps and maximum current is 1A with current limit set in 1mA steps. Schematic Linear Voltage Regulator The power supply runs on a linear voltage regulator built on discrete components ...
Read more

›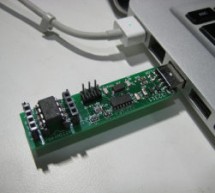 This tutorial shows you how to program an ATtiny45, ATtiny85, ATtiny44 or ATtiny84 microcontroller using the Arduino software. These are small, cheap ($2-3) microcontrollers that are convenient for running simple programs. The ATtiny45 and ATtiny85 have eight legs and are almost identical, except that the ATtiny85 has twice the memory of the ATtiny45 and can therefore hold more complex programs. The ATtiny4 ...
Read more

›