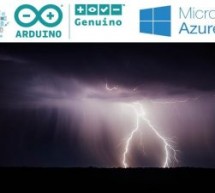 Monitor lightning activity and get alerted on dangerous situations. Things used in this project Hardware components Arduino MKR1000 × 1 MikroElektronika Thunder click × 1 Female/Female Jumper Wires × 1 Software apps and online services Microsoft Azure Microsoft Visual Studio 2015 Arduino IDE Story Introduction Lightning is a phenomenon that always attracted man's interest. Reasons behind this are the danger ...
Read more

›
Most of us who work with electronics know the name of Texas Instruments (TI) as a manufacturer of several important digital and analogue ICs as well as fancy sophisticated scientific calculators. However many people don't know that TI is also a manufacturer of some of industry's best microcontrollers. TI's portfolio of micros is pretty large. ARM micros are getting popular day-by-day and on that family of m ...
Read more

›
Here we have a good example of how a requirement for a simple tool spirals out of control and spawns a project that takes months to complete and ends up dwarfing the project that it was originally expected to facilitate. You see, some time ago I was fiddling around with a project, something to do with data logging, probably, I've actually forgotten what I was up to. Said project would have used an MCU to ac ...
Read more

›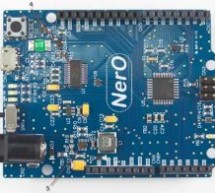 Background. This project started out as an accessory for another planned KickStarter project - a smart TFT display for Arduino called CleO. Now, the display itself required 150mA current, fine, but when you add a camera with its LED lights, this goes up to 250mA and if you have 1W audio playing simultaneously, unlikely,but possible, then it would require 450mA of current at 5V in order to guarantee operatio ...
Read more

›