A while back we covered the TEMT6000, a great little analog sensor for getting ambient light readings when you need something a bit more sensitive than a simple Photoresistor. Well in the spirit of documenting everything we can get our hands on, this week we will be taking the sensitivity to the next level with the TSL230R Light Intensity Sensor. I actually bought this a long time ago simply because it look ...
Read more

›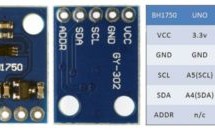 Get acquainted with using I2C with the Quark D2000 development board by interfacing an ambient light sensor and an LCD. Previously, we presented a general overview of the Quark D2000 development board. Subsequently, we explored the use of the board's GPIO and PWM. In this project, we will explore using I2C with the D2000 board by interfacing an ambient light sensor and a COG (chip-on-glass) LCD. Since our l ...
Read more

›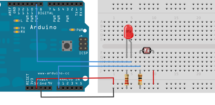 This example demonstrates one techinque for calibrating sensor input. The board takes sensor readings for five seconds during the startup, and tracks the highest and lowest values it gets. These sensor readings during the first five seconds of the sketch execution define the minimum and maximum of expected values for the readings taken during the loop. Circuit Analog sensor (e.g. potentiometer, light sensor ...
Read more

›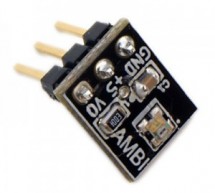 Product Description This is a light sensor that I've been waiting for, for a long time. If you use photo cells or phototransistors, or other light sensors such as the useful TAOS TSL series, you know that every one leaves something to be desired. In robotics for example, sensors either tend to saturate in dark corners under tables, or else in bright sunlight when they go for walks outside, rendering the rob ...
Read more

›