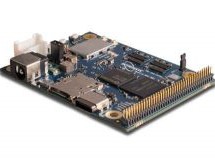 Qualcomm announced back in April its QCS605 SoC, calling it "the first 10nm FinFET fabricated SoC, built for the Internet of Things." The octa-core Arm SoC is available in an Intrinsyc Open-Q 605 SBC with full development kit, including a 12V power supply which is available for pre-order at $429. The product will ship in early December.  The QCS605 has a Qualcomm Vision Intelligence Platform, a set of mostl ...
Read more

›
RISC architecture is gonna change everything, and I still can't tell if we like that movie ironically or not. Nevertheless, RISC-V chips are coming onto the market, chipmakers seem really interested in not paying licensing fees, and new hard drives are shipping with RISC-V cores. The latest development in Open instruction sets chips comes from OpenISA. They've developed the VEGAboard, a dev board with two R ...
Read more

›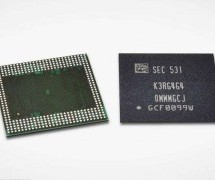 The newest LPDDR4 is expected to significantly accelerate the adoption of high capacity mobile DRAM worldwide. The 12Gb LPDDR4 brings the largest capacity and highest speed available for a DRAM chip, while offering excellent energy efficiency, reliability and ease of design – all essential to developing next-generation mobile devices. "By initiating mass production of 12Gb LPDDR4 mobile DRAM in an extremely ...
Read more

›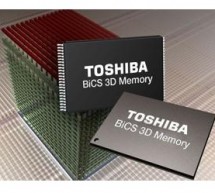 Ready for sampling in September, Toshiba's 48-layer BiCS (Bit Cost Scalable) flash memory stores 256 Gbits using a 3-D vertically stacked cell structure and 3-bit-per-cell triple-level cell technology. By employing this 48-layer vertical stacking process, BiCS flash surpasses the capacity of conventional 2-D NAND flash memory, where cells are arrayed in a planar direction on a silicon plane. BiCS also enhan ...
Read more

›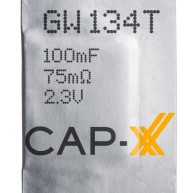 Eliminated materials and changed processes to reduce thickness and costs to below $1 Sydney, Australia – May 18, 2015 – CAP-XX (LSE:CPX), developer of flat supercapacitors for burst and back-up power in space-constrained electronic devices, today launched its Thinline series of single-cell supercapacitors. The world's thinnest at 0.6mm thick, and with prices starting at less than US$1 in large volumes, Thin ...
Read more

›